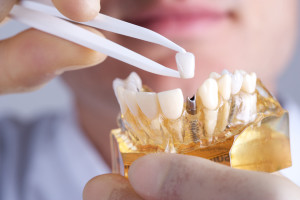 Although teeth are built to last a lifetime, there are several ways patients lose teeth. They could not have kept up their dental hygiene routine at home or even suffered a traumatic dental accident. Despite how a patient may have lost their teeth, dental implants are a way to help patients restore their smile and their quality of life. If you've lost a tooth or even several, you can feel your self-confidence slipping away. Dental implants in Marion work wonders regarding your confidence and help improve your health at the same time. Let's take some time to explore the perfect patients for dental implants and what you can do to prepare yourself to receive your new, permanent teeth.
Wait, but what are dental implants?
When faced with tooth loss, the worst thing you can do is ignore it. This makes your surrounding teeth more susceptible to becoming loose and falling out as well. Some patients turn to more traditional options like dentures or bridges—which is much better than ignoring the problem altogether! These restorative options are great, but they only replace the visual portion of your tooth. Did you know that there are vital parts of your smile reside below your gum line? Your tooth root is protected by the crown of your tooth and your gums. It's important because it stimulates your jawbone, keeping it full, strong, and healthy. Thankfully, dental implants replicate the entire structure of a tooth—including the root—preserving and encouraging your strong smile.
Am I the perfect candidate for dental implants?
If you're interested in dental implants, it's important to meet with our implant dentists for a consultation. We can determine if this is the best procedure for you with your current lifestyle and health. If not, we can also discuss how you can achieve the standard to receive your replacement teeth. Most people are good candidates for implants, but a great candidate should have the following:
Healthy, pink gums
Enough bone density to anchor the implants in the jaw (if you don't, there are bone-grafting procedures that may be completed to help you hit this requirement).
Dedication to good oral health and hygiene both at home and by keeping regular dental appointments at Bruner Dental.
Who isn't a viable candidate for dental implants?
Some people may not be good candidates for implants if they are:
Young because their mouths haven't stopped growing, shifting, and developing.
Currently pregnant.
Tobacco users (quitting is the best way to prepare you for dental implants and improve your health).
Alcohol or substance abusers.
People who have received high-dose radiation treatment of the head or neck.
There are patients that may have health concerns that can interfere with receiving dental implants. We typically don't recommend this procedure for people with the following chronic and systematic diseases:
Uncontrolled diabetes
Connective-tissue diseases
Hemophilia
Significant immune system deficiencies
It's Time to Schedule a Consultation to Discuss Your Tooth Loss
Your first step is to make an appointment at Bruner Dental to discuss in detail your concerns and solutions we have for you. The initial evaluation will include an examination of your mouth as well as a thorough review of your medical and dental histories. After a few dental x-rays, you and your dentist will discuss the options available to you. If you're ready to begin the dental implant process, contact our office today!