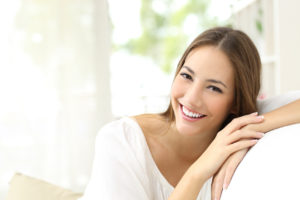 As the year comes to an end, you are busy planning family festivities and holiday events. The last thing on your mind is your dental insurance. However, if you have not visited your cosmetic dentist in Marion this year, now is time to schedule an appointment. Before the new year starts, it is the perfect time to use your dental insurance to get healthy, beautiful teeth and gums. Before you become too busy with holiday gatherings, take the time to use your benefits for a flawless smile.

Don't Let Your Dental Benefits Expire
Each month, you pay for your dental insurance to visit your Delta Dental dentist in Marion for affordable rates. However, life gets busy and you may not have scheduled an appointment this year. As a result, you are basically throwing money in the trash each month because your benefits will not carry. They will expire at the end of December, causing you to miss out on a huge savings opportunity.
Get a Healthy, Beautiful Smile
Generally, your dental coverage is used for preventive services to keep your teeth and gums healthy. Your regular cleanings and checkups are often covered in full under your insurance policy, allowing you to maintain your oral health.
If a problem does arise, like tooth decay, your policy will help pay up to 80% of the restorative treatment. It offers a great means to keep your teeth and gums healthy, but did you know it can also help you achieve your dream smile?
Contrary to common belief, some dental insurances do cover cosmetic or elective procedures. Depending on your exact policy, you may be given a yearly allowance to cover a portion of the treatments, allowing you to get the beautiful smile you have always wanted before the year comes to an end. Your policy may include a variety of cosmetic procedures, such as gum reshaping and contouring, crowns and bridges, cosmetic bonding, or dental implants.
While these procedures may be covered, you can expect to pay an out-of-pocket amount, which will vary depending on your exact policy. To help pay for the treatment, many dentists work with third party financing, like CareCredit, to help you get a flawless smile before the new year.
Use Your Dental Benefits Today
If you have not scheduled an appointment with your dentist this year, now is the time to put it at the top of your holiday "to-do" list. Do not let your dental benefits go unused. Get a healthy, beautiful smile today.
About Bruner Dental
Bruner Dental offers complete dental care from their caring and welcoming office. Using the most advanced technologies and amenities, our team helps patients reach their oral health goals while catering to their comfort. In addition to healthy teeth and gums, we also provide many areas of specialty, including cosmetic services. If you have any questions about your dental insurance and how it can be used to help you achieve a flawless smile, contact Bruner Dental today to speak to a member of our team.