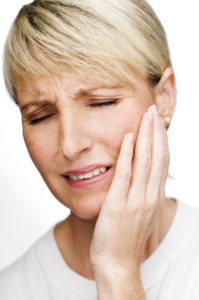 The holidays are an exciting time of year as you find the perfect gifts for your loved ones and plan events with friends. With so much planning and things to get done during the months, you do not have time for anything unexpected to occur, especially a dental emergency. Unfortunately, one in six Americans will have one this year. It is important to be prepared because you do not want it to ruin your festivities. When the unexpected strikes, you need to know how to respond at home while calling your emergency dentist in Marion for an appointment.

Treating Dental Emergencies
No one is ever quite prepared for a dental emergency. It is not uncommon to not know how to react when one occurs. Many tend to head to the emergency room; however, they are not prepared to handle oral complications. Instead of seeking treatment, you may even be tempted to delay care until after the holidays. While this may seem like the convenient solution, it could result in the loss of your tooth.
When facing a dental emergency, time is of the utmost importance. You need to contact your dentist in Marion right away while acting accordingly at home.
Knocked Out Tooth: Hold it by the crown and rinse it with cool water. Do not use any soaps, cleaners, or dry it. If it is not broken, try to reinsert it back into the socket. If you are not successful, place it in a cup of milk and head to your dentist.
Dislodged Tooth: Gently try to reinsert it back into position and bite on a piece of gauze to prevent it from moving while you wait for treatment.
Broken Tooth: Rinse your mouth with warm saltwater and keep it clean. Avoid chewing on the tooth until after it has been repaired. You can use over-the-counter anti-inflammatories and cold compresses to manage your discomfort.
Sudden Toothache: This if often a sign of an infection and requires immediate care to prevent it from worsening.
Lost Restoration or Filling: Do not try to repair the restoration on your own. Instead, keep the tooth clean and avoid chewing on it. Use home remedies, like pain relievers and cold compresses to manage your discomfort.
Broken Dentures: Do not use broken dentures or oral appliances until after they have been repaired. Place them in a safe area and call your dentist.
Don't Let an Emergency Ruin Your Holiday
No one wants a dental emergency to ruin their holiday, so it is important to be prepared in case one occurs. Have an emergency dentist's phone number ready to call right away to quickly get back to enjoying your day.
About Bruner Dental
Bruner Dental cares for your dental needs in a comfortable and relaxing environment. Our dental team caters to your exact needs using advanced technology. We are always here for our patients through all stages of life, even during emergencies. If the unexpected happens, contact Bruner Dental right away for an appointment.