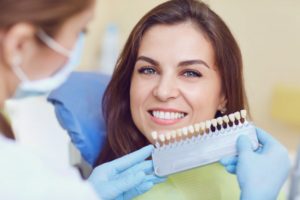 Getting dental implants in Marion will improve your quality of life, self-esteem, and oral health. There's a reason that this procedure is recommended by dentists and patients alike, because when it's done by an experienced and knowledgeable professional, implants can offer you a laundry list of benefits. When you're researching for professionals in your area to provide you with this service, keep in mind that the American Dental Association doesn't recognize implant dentistry as a specialty. This means that any general dentist can call themselves an "implant dentist." Here are 5 things to look out for to get the best quality of treatment.
Advanced and Specialized Training
Expertise and skill are highly valued in dentistry. Keep an eye out for a professional who has completed special internships or residencies with a focus on dental implants. Also keep an eye out for dentists who are specially trained as oral surgeons, periodontists, and prosthodontists. These titles require additional rigorous training. When you're making your decision, be sure not to solely base your decision off of training. Call up their practice and ask them questions about their experience!
Active Participation with Professional Organizations
While membership with professional organizations like the American Academy of Implant Dentistry doesn't mean they're necessarily the best option out there, it does show that they are invested in sharpening their skills in that specific service. When your dentist is a member of these organizations, they have access to advanced educational courses as well as a wealth of specialized information.
Before-and-After Photos
If you're looking for a tried-and-true implant dentist with vast experience, they'll probably have an album of before-and-after photos on their website. This will give you a chance to glance at their quality of work. You can also ask them if they can show you photos in-person that are similar to your case to give you an idea of what you can expect after the procedure.
Patient Reviews
One great way to narrow down your search for an implant dentist in Marion is to look at patient reviews online. While it's best to take recommendations from friends and family, there are also online reviews that can give you some insight into the dentist's reliability. Keep in mind though, reviews aren't always credible and shouldn't be treated as the end-all-be-all.
Utilizing Advanced Technology and Techniques
Another good thing to look for in an implant dentist is whether they take continuing education courses and focus on using the most advanced treatments and technology in their practice. This can ensure accuracy and improve your overall experience.
Dental implants are a huge investment for most patients, but they're well worth the money and effort. Seeking the best of the best to complete your procedure can give you the peace of mind you need to make you feel confident in your decision.
About the Practice
At Bruner Dental, we offer the advanced training and services of four different dentists. Our professionals boast special knowledge and training in dental surgery and dental implants. With collective decades of experience, our patients trust that they're getting the best possible care. For questions or to schedule a consultation for dental implants, visit our website or contact  765-613-3128.