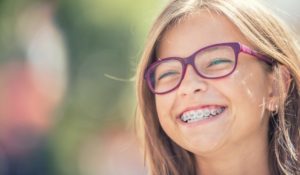 According to the American Association of Orthodontists, roughly 4 million Americans are wearing braces. While these millions of braces have become sturdier with modern advances, there are still some precautions you should take during orthodontic treatment. Whether you're planning out your own meals or packing lunch for your child with braces, you should keep a careful eye on what foods you choose. In this post, you'll learn the best snacks for those with braces in Marion and which foods should be avoided.
What to Avoid
Braces are an investment and you should protect them by monitoring your diet. The following foods can damage your braces and/or make your teeth difficult to clean:
Nuts
Sticky and hard candy
Hard breads, bagels, pretzels and crackers
Popcorn
Apples
Carrots
Corn on the cob
Meat on the bone
Be cautious with any hard, crunchy or sticky foods not on this list. Chewing on hard non-food objects should also be avoided, including pens, fingernails and ice.
What to Enjoy
You can still enjoy a well-balanced diet with braces. The following foods are recommended specifically for those with braces:
Yogurt
Apple sauce
Fruits without pits, like bananas, grapes, strawberries and oranges
Cheese
Loose corn
Mashed potatoes
Soups
Pasta and noodle dishes
Safe Alternatives to Favorite Snacks
If you still have a craving that you want to fill, there are safe alternatives to many foods banned for those with braces. The following also make great after-school snacks for your child that wears braces.
Those with a sweet tooth can still enjoy soft chocolates, cookies, pudding and ice cream. You can even pick out specific flavors to enjoy the taste of banned foods like caramel. Cake pops can also be a great alternative to traditional lollipops. Soft-granola bars and fruit smoothies are healthier options that can taste just as sweet.
Swap out potato chips for small cheese crackers to satisfy your need for a savory snack. Soft crackers like goldfish are another great option. If you still want enjoy dips, use pita bread instead of hard chips. Puffcorn is a great alternative to popcorn — because they're free of kernels, they're perfectly safe for your braces!
Maintaining braces can be stressful, so treat yourself (or your child with braces) to one of the snacks listed above! Make sure to always consult your orthodontist in Marion before trying a food that you're not sure is safe.
About the Author
At Bruner Dental, Dr. Christine Root has over 30 years of experience in the dental field. She completed an internship in orthodontics during her time at the Indiana University School of Dentistry. If you have further questions about caring for braces, she can be reached through her website or at 765-613-3128.