Children's Dentistry – Marion, IN
Great Dental Experiences from the Very Start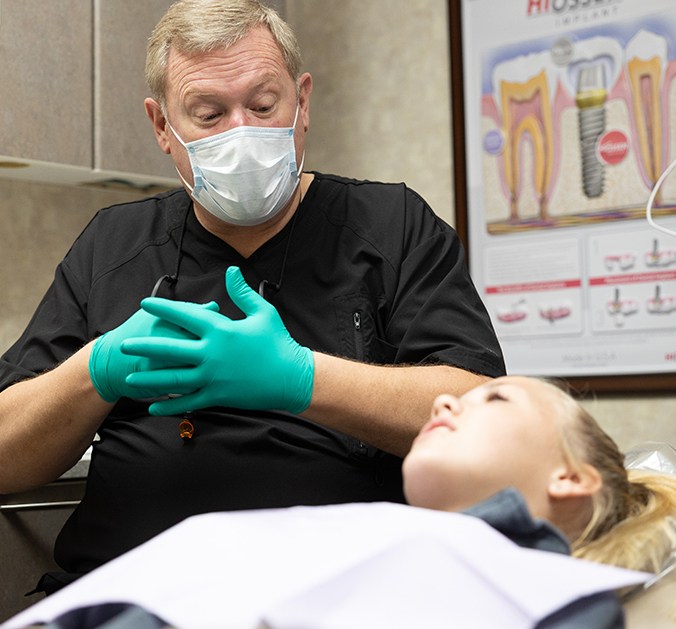 When your child reaches the age of three, it's time for the first dental visit! (Although, you should please feel free to call any time you feel there's a problem with your child's smile.) Our team loves working with children and teaching them how to care for their teeth. We also provide tips to make home care hassle-free. We look forward to meeting your entire family at Bruner Dental. Contact our dental office today if you have questions or if you'd like to schedule your child's first appointment for children's dentistry in Marion, IN. We also welcome patients from the nearby areas of Gas City, Jonesboro, and beyond.
Why Choose Bruner Dental for Children's Dentistry?
A Team of Friendly, Caring Dentists
Full Menu of Quality Dental Services
Care Enhanced by Latest Technology
Your Child's First Appointment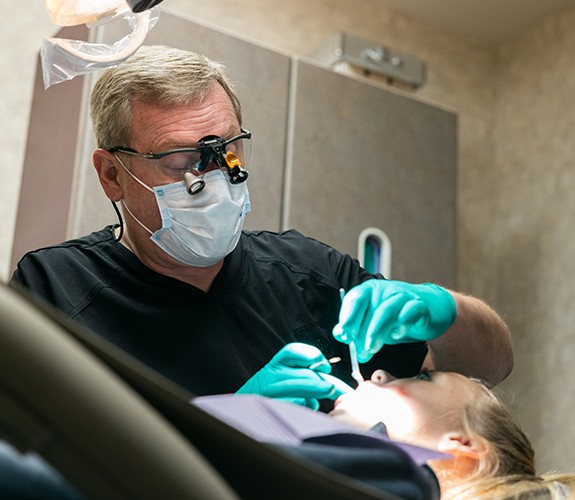 At your child's checkup, the doctor assesses tooth development, evaluates bite alignment, and checks for tooth decay and other oral health concerns. To prevent cavities, we may apply dental sealants or a fluoride treatment. We capture X-rays to check the health of supporting structures, and depending on your child's age, to assess the development of permanent teeth forming below the gum line. If the doctor anticipates that your child may have a problem with permanent teeth erupting into proper position, he may recommend orthodontic treatment. We offer a full line of orthodontic solutions for all ages right here in our dental office. It's important to set kids on the right path for a lifetime of healthy smiles. Our children's dentistry team teaches kids the right way to care for teeth, and – most importantly – we make it fun!
Establishing Children's Oral Hygiene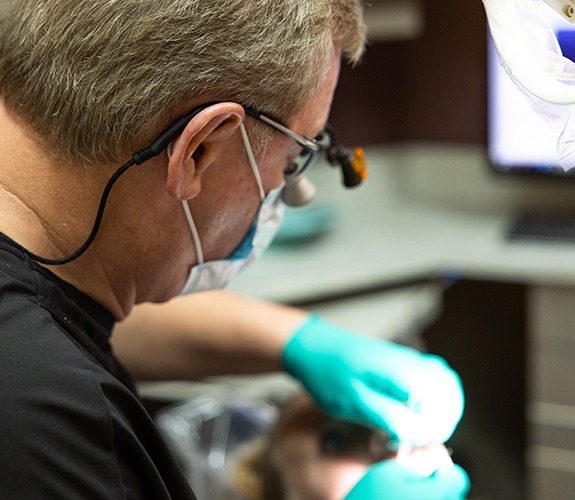 One of our top priorities during children's dental exams and teeth cleanings is to partner with kids and parents to create an effective at-home hygiene routine to help them maintain healthy oral structures for a lifetime. When your child visits us, we'll demonstrate effective toothbrushing and flossing, let them practice on teeth models, and give them fun products to try out at home. If you ever have questions or concerns about your child's at-home hygiene routine, please don't hesitate to ask. We'll do our utmost to assist you in making oral hygiene fun and effective for your little ones.
Dental Sealants
As the name implies, dental sealants create a barrier over teeth, sealing out decay-causing bacteria, plaque, and tartar. In most cases, we recommend this option for the back teeth (molars) that have deep pits and grooves where bacteria and plaque accumulate. The application process is simple. A coat of clear liquid is applied to teeth. Then, a curing light is used to harden the sealants into position. Once in place, dental sealants will last for several years in most cases, making them a simple, effective treatment option to prevent oral health concerns as kids develop their oral hygiene skills.
Fluoride Treatments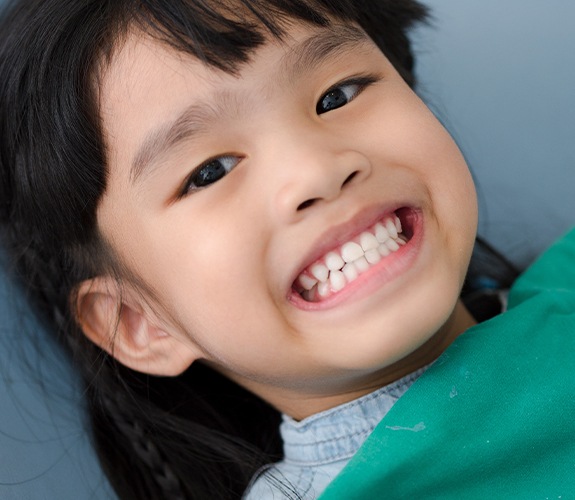 Another essential preventive treatment we offer for young patients is topical and oral fluoride therapy. In most cases, kids get the necessary ingested fluoride in tap water, but for kids who do not drink tap water, we may need to provide an oral supplement to help strengthen their developing teeth. Once teeth have erupted from the gum line, we will likely recommend the application of topical fluoride during six-month dental exams in order to strengthen and protect tooth enamel.
Pulp Therapy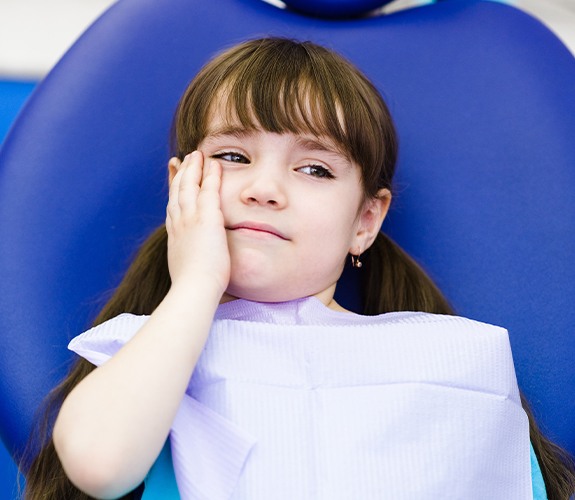 Has your child frequently woken up in the middle of the night crying about their tooth hurting? It's likely due to dental damage that you can't even see. Pulp therapy is the removal of the soft tissues inside the mouth that have become inflamed or infected. Sometimes only removing part of the pulp is enough to help your child find relief, but if the infection has already spread too far, the entire thing might have to be removed before the entire tooth is lost.
Athletic Mouthguards/
Sportsguards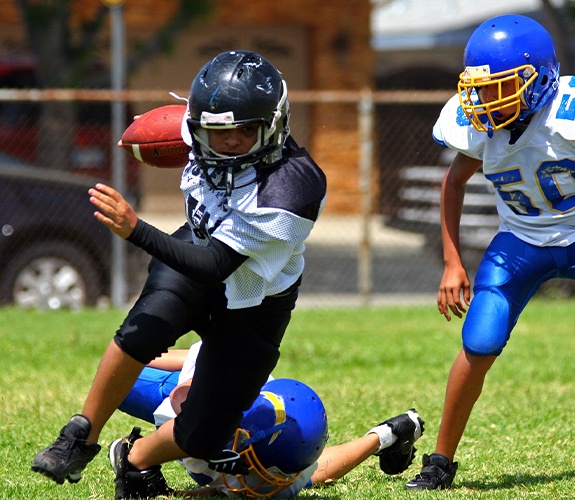 When you're playing your favorite sport, the last thing you want to be worrying about is the safety of your smile. Sadly, oral injuries are common in activities where physical contact with a hard surface or another person is a possibility. Here at Bruner Dental, we provide assistance in the form of customized sportsguards for children and adults. By wearing this comfortable and form-fitting device, our patients dramatically reduce their risk of experiencing damage to their teeth, lips, and soft tissue. In fact, studies have revealed that wearing a sportsguard may lessen the severity of concussions!
Frenectomies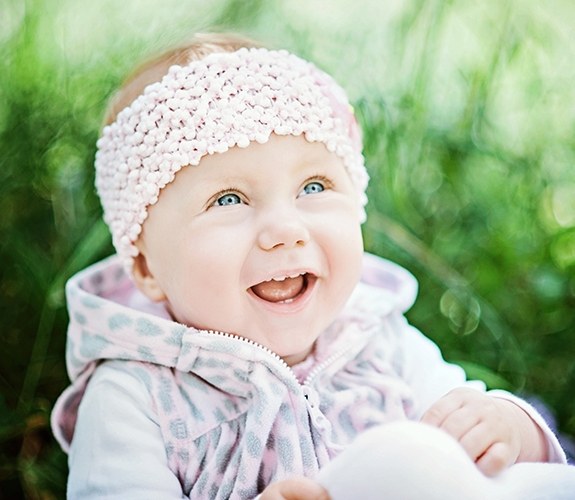 If you gently lift your child's upper lip or their tongue, you'll see a band of tissue called a frenum. If your little one is having trouble feeding or speaking, it may be due to a restrictive frenum that's preventing them from moving their lips or tongue properly. In the event that they don't grow out of this problem, we can perform a frenectomy to get rid of the unneeded tissue. Don't worry; the procedure only takes about 10 to 15 minutes, and your child can take over-the-counter medication for pain relief.
Special Needs Children's Dentistry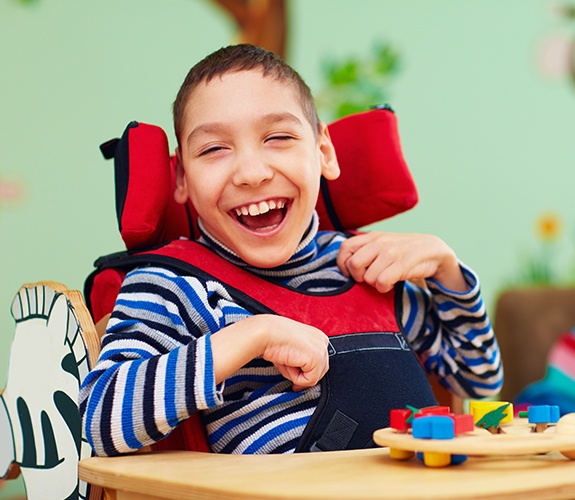 If your child has certain physical, developmental, or emotional conditions that need to be accounted for during the course of regular care, it's important to find a dental home that knows how to provide what they need. Our dental experts have been trained to treat kids with medical conditions such as cleft lip, Down syndrome, cerebral palsy, hearing impairments, and more. You can depend on us to provide your child with the care and understanding they need.
Non-Nutritive Habits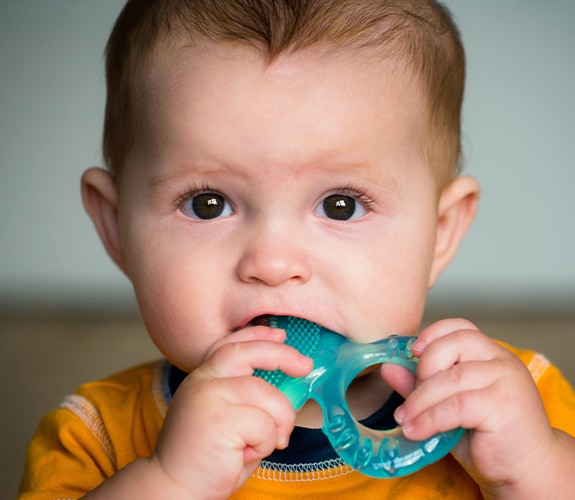 A "non-nutritive habit" refers to when your child places their thumb or anything else in their mouth without the benefit of nutrition. This is a normal means of helping themselves calm down, but if they don't eventually grow out of it, it could lead to orthodontic problems. It's important for you to monitor your child's non-nutritive habits, and we can advise you on techniques to use when the time comes to intervene. We'll also keep you up to date on what impact, if any, non-nutritive habits are having you're your child's smile.
Sedation Dentistry for Kids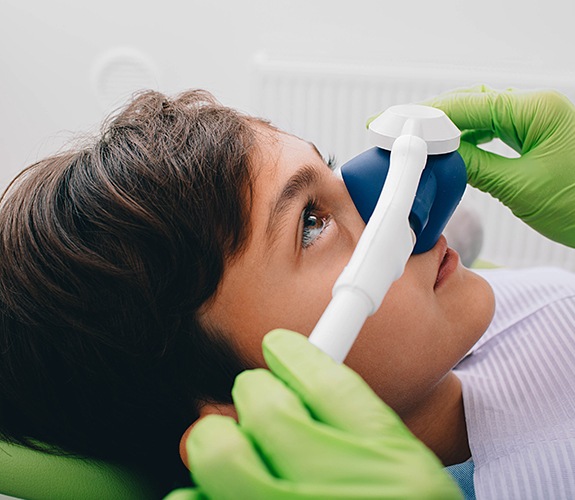 You can make your child's checkups and cleanings easier for them by asking for dental sedation to help them relax. Nitrous oxide and oral conscious sedation are both safe to use on children, and we'll always keep a close eye on them to make sure they stay comfortable throughout their treatment. We generally recommend nitrous oxide for shorter procedures or children that are only mildly afraid; they'll recover from the effects quickly and can go on with the rest of their day as normal.