Cosmetic Dentistry – Marion, IN
A New Smile You Can Take Pride In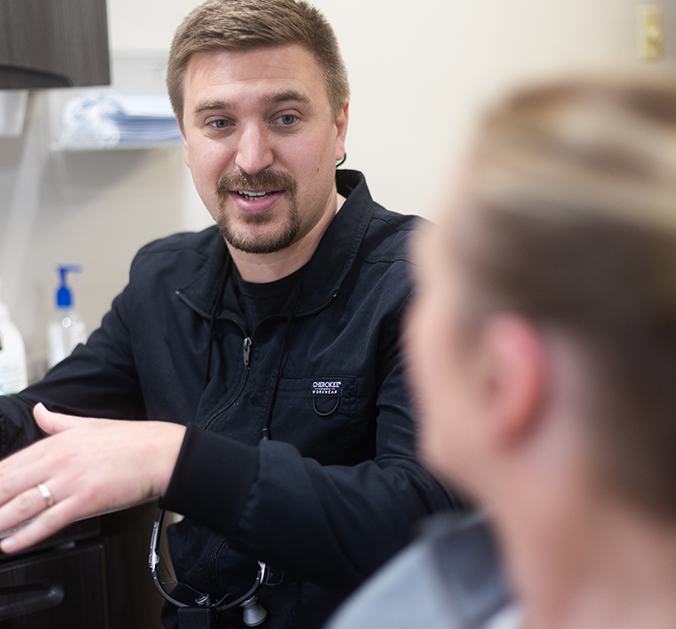 Many patients think it's too late to achieve a smile that dazzles, but that simply isn't true. In fact, cosmetic services from Dr. Bruner, Dr. Root, Dr. Sneed, and Dr. Tinsley at Bruner Dental completely transform your look, sometimes in as little as one visit. Stains, chips, cracks, misaligned teeth – we correct them all with quality materials and effective techniques sure to exceed expectations. We'd love to welcome you for a consultation to discuss cosmetic dentistry in Marion, IN!
Why Choose Bruner Dental for Cosmetic Dentistry?
Digital Imaging for Reliable Smile Previews
Restorations That are Expertly Shade-Matched
Low-Prep Lumineers Offered for Smile Makeovers
Porcelain Veneers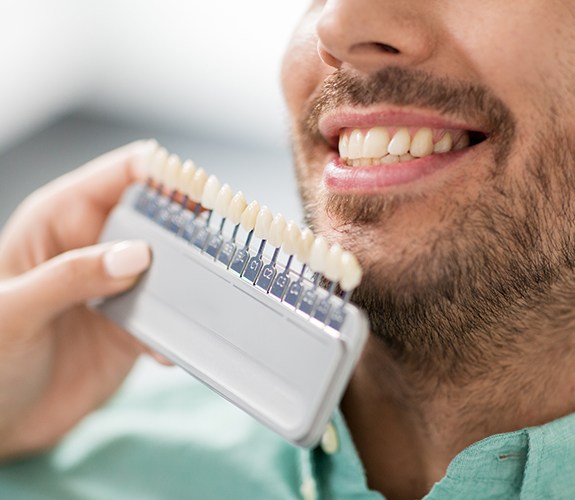 Patients who want to conceal numerous cosmetic flaws with one simple treatment may want to look into porcelain veneers. We offer both traditional veneers and minimal-prep veneers. Both varieties use high quality porcelain fused to the fronts of teeth to reshape the smile. Minimal-prep veneers, as the name suggests, are ultra-thin, so patients will not need to worry about losing healthy tooth structure prior to the veneer placement.
Lumineers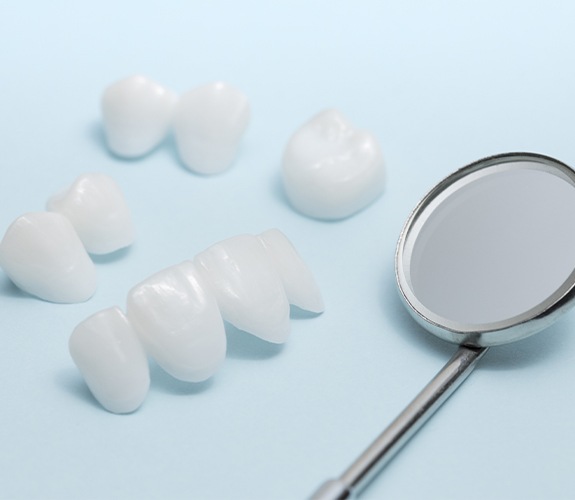 Lumineers are a bit different from regular veneers. They're attached to the fronts of the teeth as well, and they cover all of the same flaws. However, they're also much thinner than a typical veneer, meaning they can be attached to the teeth right away without having to make any changes to the enamel. This means that Lumineers can be removed at some point in the future if you choose to. Be sure to ask about this more conservative form of cosmetic dentistry.
Metal-Free Dental Restorations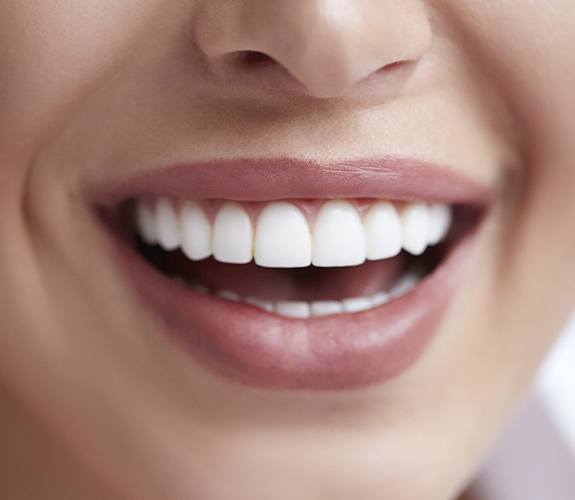 When having one or more teeth restored, patients need a solution that provides benefits for both health and appearance. That's why our team primarily offers crowns, bridges, inlays, and onlays crafted from lifelike, all-ceramic materials. These restorations look virtually seamless next to natural teeth, and they provide more biocompatibility, conservation of healthy dental structure, and overall comfort.
Dental Bonding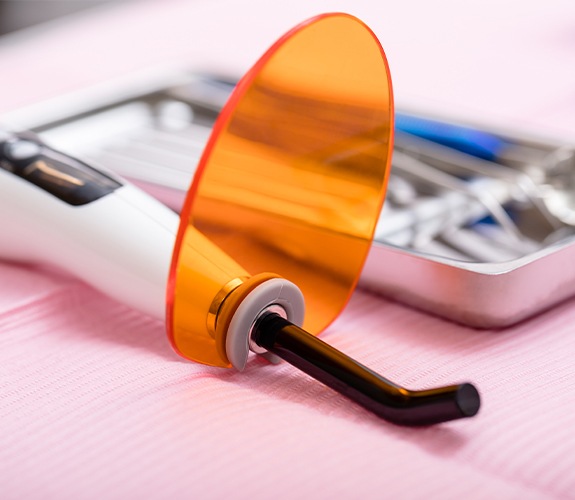 When teeth have minor decay or damage, a tooth-colored, composite resin filling can be used to restore the lost form and function. This same composite resin may be put to use in correcting cosmetic flaws through a service called dental bonding. This simple cosmetic solution is performed in one day, and there's no need to remove any healthy tooth structure. We simply apply the putty-like composite directly to the tooth to conceal stains, fill in gaps, or repair small chips.
Teeth Whitening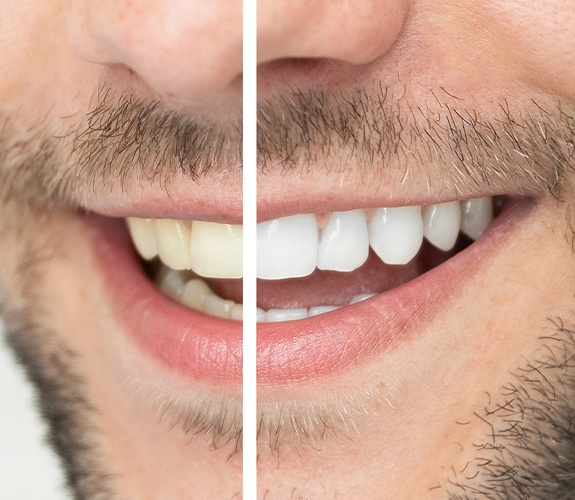 Many of our patients come to us wishing they had a brighter smile, and the majority of them have tried one or more over the counter teeth whitening product. If you truly want to achieve a brighter, more beautiful smile, trust our dedicated cosmetic dentist and team to deliver results up to ten shades brighter.
Learn More About Teeth Whitening
Smile Makeovers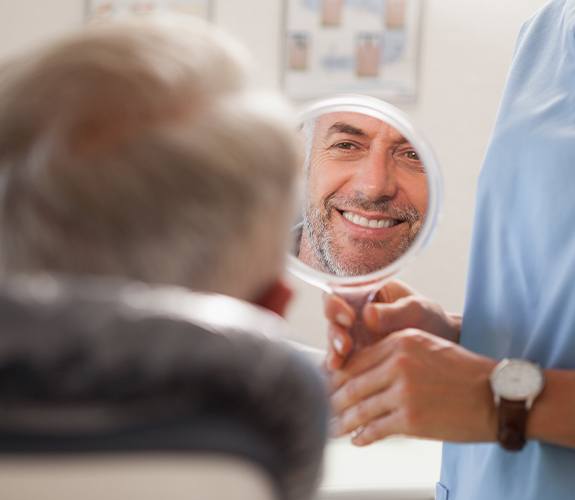 For patients looking to completely transform their smiles, we also offer personalized smile makeover plans. Your smile makeover might include any of the cosmetic services listed as well as restorative treatments, periodontal therapy, or tooth replacement as necessary. We'll carefully review your current situation and smile goals and help you create a smile makeover plan that meets your needs and fits your budget.
We can't wait to give you a smile that shines. Contact Bruner Dental today if you have any questions about our cosmetic work, or if you'd like to schedule an appointment. Located in Marion, IN, our dental office also welcomes new patients from Gas City, Fairmount, and beyond.
Gum Recontouring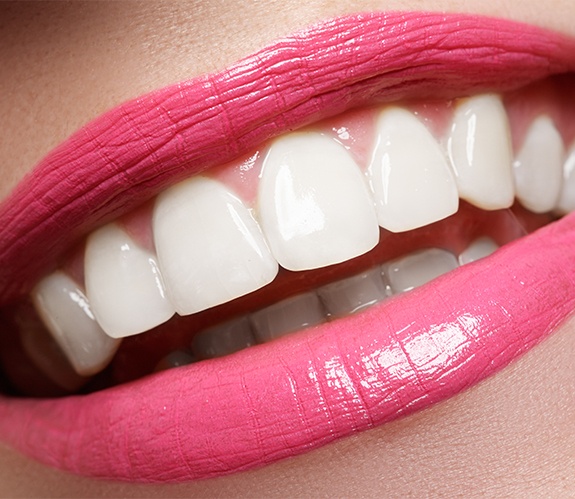 Do you ever think of your gums when you look at your smile? Ideally, the answer should be "no"; very little of the gum tissue should be visible when you pull back your lips to smile. If your grin is looking a little too "gummy", we can take a look at the gumline and reshape it in strategic areas to restore your smile's balanced appearance. This procedure gets rid of the gum tissue that isn't needed and lengthens the teeth that appear to be too short.
Digital Imaging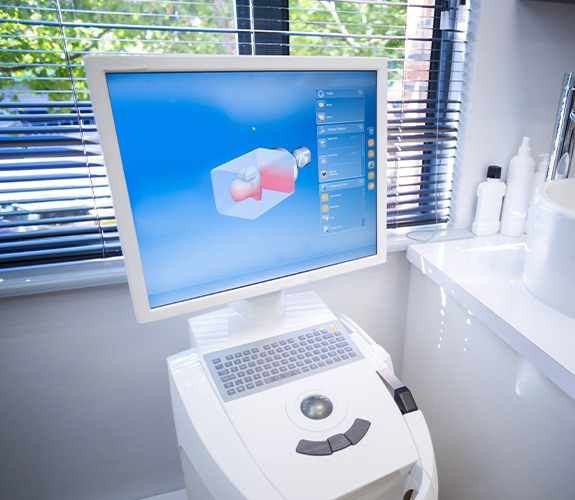 Digital imaging has many advantages in dentistry, with one of the most important being the ability to show patients what their smiles will look like at the end of a given treatment. Are you thinking of having direct bonding done but aren't sure how your teeth will look after the material has been applied? We can take a picture of your mouth and alter it to show you what you have to look forward to.