Tooth Extractions – Marion, IN
A Gentle Way to Remove Severely Damaged Teeth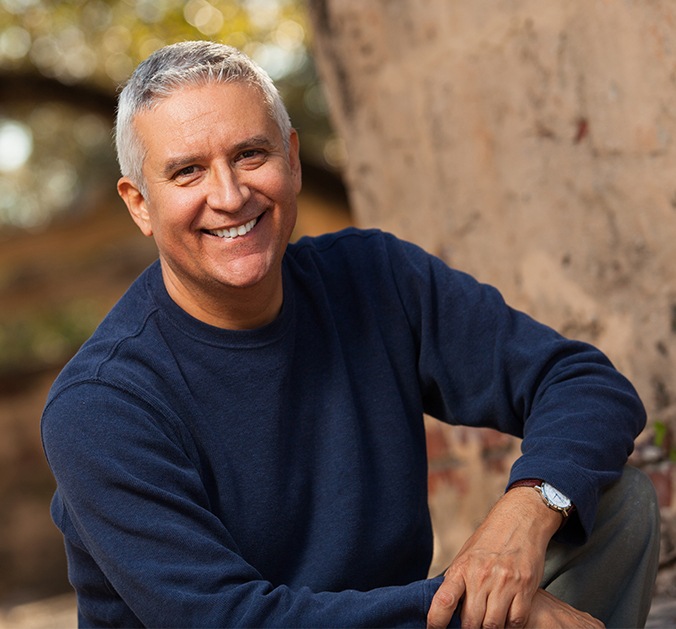 You no doubt want to keep your natural teeth for your entire lifetime, and we want that for you as well. That said, sometimes cavities and severe dental damage compromise the tooth to the point where it can no longer be salvaged. Thus, if a tooth can't be restored, the experts at Bruner Dental will handle the extraction with the utmost care, and they'll work to replace it in a timely manner. Call us today to learn more about the procedure for tooth extractions in Marion, IN and schedule an appointment if there's a tooth you think might have to be removed.
Why Choose Bruner Dental for Tooth Extractions
Implants and Other Replacements Offered
Sedation Available for Anxious Patients
The Latest Technology for Smooth Procedures
Reasons Why Tooth Extractions Are Necessary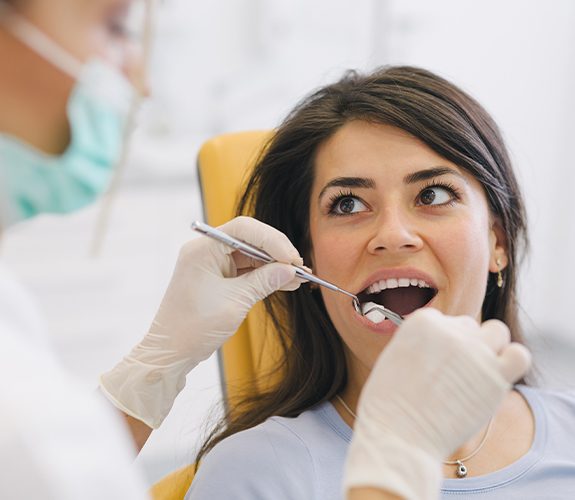 At Bruner Dental, our top priority is always to save your natural teeth. However, there are some cases when that simply isn't possible, including:
Severe decay or damage.
To ensure long-term success for a partial or full denture.
When primary teeth (a.k.a. baby teeth) don't fall out on their own.
Impacted teeth.
Problematic wisdom teeth.
The Process of Removing a Tooth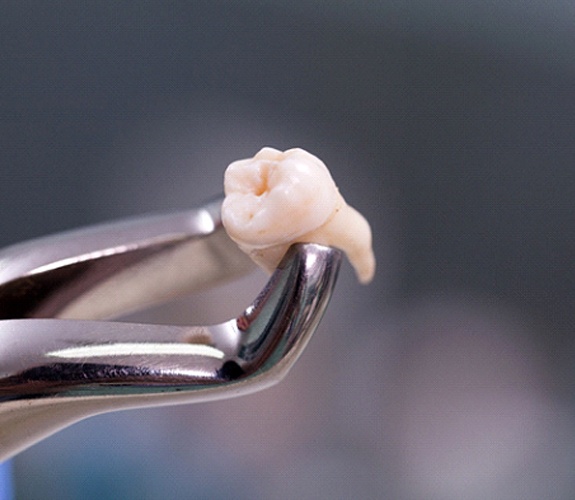 The process of removing a tooth depends on whether or not it has emerged through the gumline. If it has, then our skilled dentist in Marion will numb the area and use a clasping tool to wiggle the tooth loose. If it hasn't, then a small incision will be made so our team can access the tooth. In more severe cases, a drill will need to be used to break up the tooth into smaller sections. Don't worry – the first step is always to ensure your complete comfort by using a numbing agent. Plus, we will review the procedure step-by-step so there are no unpleasant surprises.
Tooth Extraction Aftercare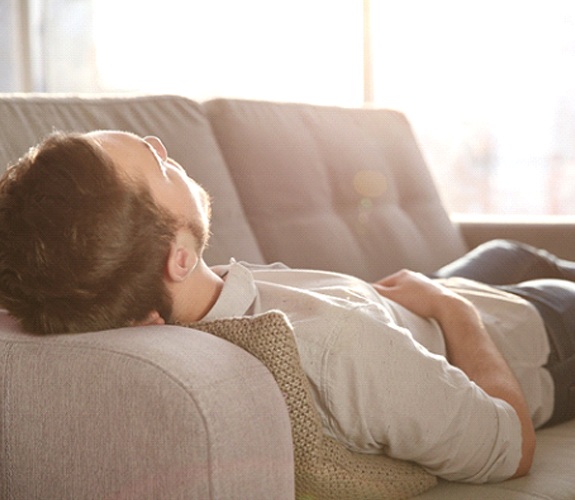 To ensure a smooth recovery period, there are a few tooth extraction aftercare best practices you'll need to follow. These instructions will not only keep you comfortable, but they will also prevent complications and expedite healing. While each patient will be given specific instructions based on their unique dental needs, here are a few general ones you'll be asked to follow:
Don't swish aggressively, use a straw, or spit.
Use a towel-wrapped icepack or cold compress to soothe inflammation and mitigate soreness.
Change out your gauze as needed.
Keep your mouth clean by gently cleaning your other teeth. (Our dentist will give you the green light when you can begin implementing your usual oral hygiene regimen again).
Stick to soft foods filled with vitamins, like bananas and oatmeal.
Avoid unhealthy dental habits, like smoking.
Take prescription or over-the-counter pain medication as needed.
If any abnormal symptoms arise, like heat around the surgical site, increased pain after the first few days, or bleeding that doesn't subside within 48 hours, then get in touch right away.
Tooth extractions may not be the most glamourous dental service, but they can play a crucial role in the look and function of your smile. If you need a tooth extraction in Marion, then don't hesitate to schedule a consultation with our team!