Gum Disease Treatment – Marion, IN
Keeping the Whole Smile Safe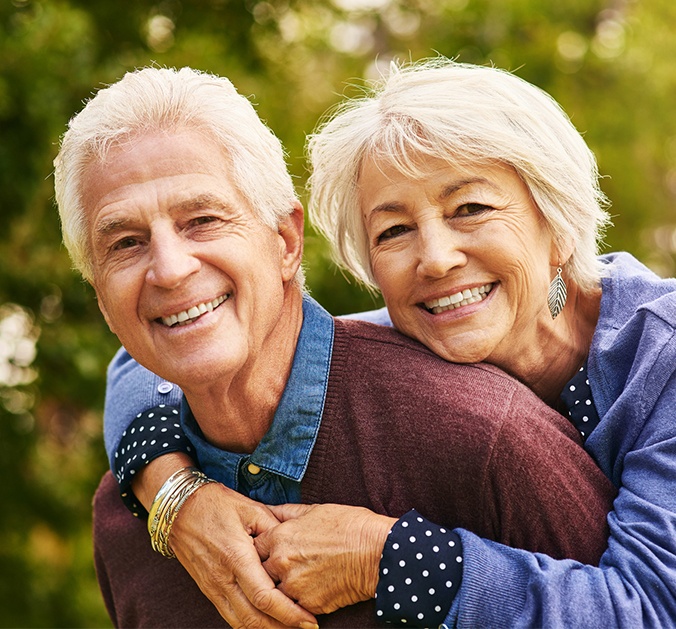 Periodontal disease (also known as gum disease) may start out with relatively benign symptoms, but that doesn't mean it shouldn't be taken seriously. In fact, quite the opposite –left untreated, this incredibly common condition causes jawbone deterioration, tooth loss, and other devastating consequences for oral health. At Bruner Dental, our team diagnoses periodontal disease and provides treatment that's personalized to fit your unique condition. Dr. Bruner, Dr. Root, Dr. Sneed, and Dr. Tinsley are all dedicated to providing comfortable, comprehensive gum disease treatment in Marion, IN that always leaves you smiling.
Why Choose Bruner Dental for Gum Disease Treatment?
State of the Art Laser Therapy
Reliable Antibiotic Prescriptions
A Family Friendly Dental Office
Do I Have Periodontal Disease?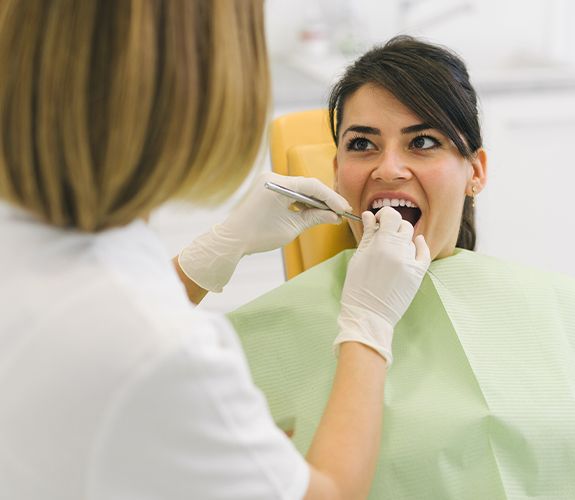 In the early stages of periodontal disease, patients may not even realize that they're experiencing symptoms. This is why attending regular check-ups with one of our skilled doctors at Bruner Dental is so important. We diagnose your condition and get you started with a treatment plan right away for ideal results. However, there are some tell-tale signs that patients can keep an eye out for. These include:
Gums that look especially swollen, red, or tender
Bleeding gums when brushing or flossing teeth
Significant bad breath that isn't alleviated by diligent hygiene/mouthwash use
Teeth that gradually appear longer (a sign of receding gums)
A change in the way teeth feel or the way your bite fits together
There are also certain risk factors concerning periodontal disease that patients should be aware of. These include:
Being 65 or older
Regularly grinding and/or clenching teeth
Regular smoking and/or tobacco use
The presence of certain systemic diseases, such as arthritis, diabetes, etc.
The routine use of certain oral contraceptives or anti-depressants
Treatment Options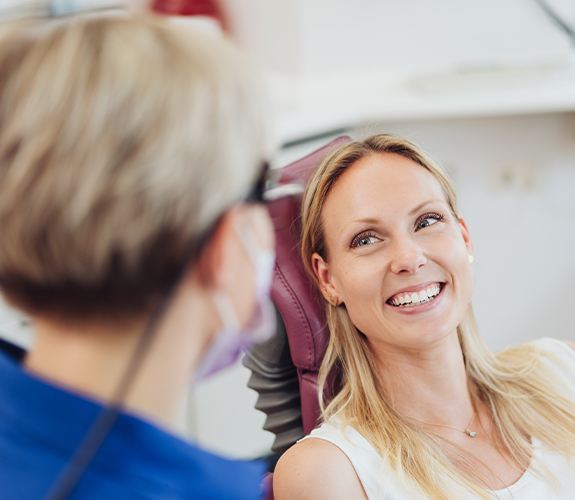 In the early stages of periodontal disease, our team typically recommends patients undergo a more involved cleaning known as scaling and root planing. This procedure thoroughly removes plaque and tartar from around teeth and smooths out root surfaces. We may also recommend antibiotic therapy as a supplement to maximize improvement, and a more diligent oral hygiene routine at home. If moderate to severe damage has already occurred, surgical treatment with our soft tissue laser could be required to precisely remove diseased tissue and plaque build-up.
Scaling & Root Planing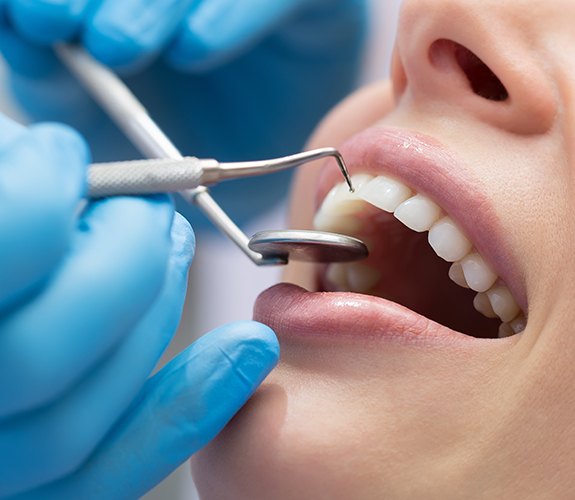 To combat chronic periodontal disease, we need to perform a cleaning that's more in-depth than what you might experience at a regular checkup. Scaling is the process of scraping plaque and tartar away from the teeth and the large pockets that have developed between the teeth and gums. Once that's done, root planing is performed to smooth out the tooth roots; a smooth surface will help the gums reattach themselves and protect your teeth from future bacterial buildups.
Laser Periodontal Therapy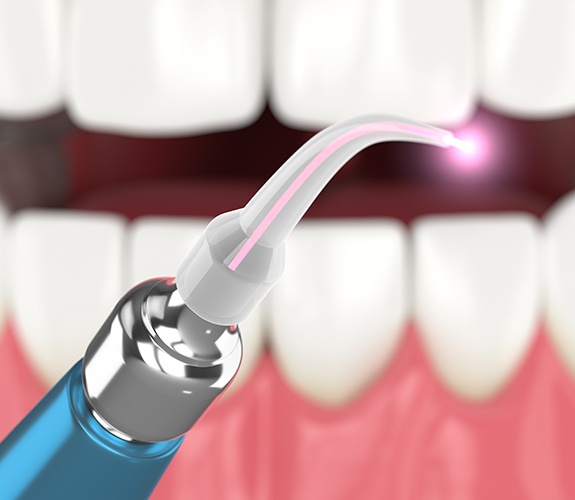 A carefully aimed dental laser helps us remove inflamed gum tissue from around the root of the tooth. Not only is this an important step towards treating the infection, but it also exposes the underlying tooth root so that we can move forward with the scaling and root planing process. Laser therapy minimizes bleeding and helps accelerate the healing process, so it is an excellent alternative to traditional treatment methods that employ regular metal instruments.
Antibiotic Therapy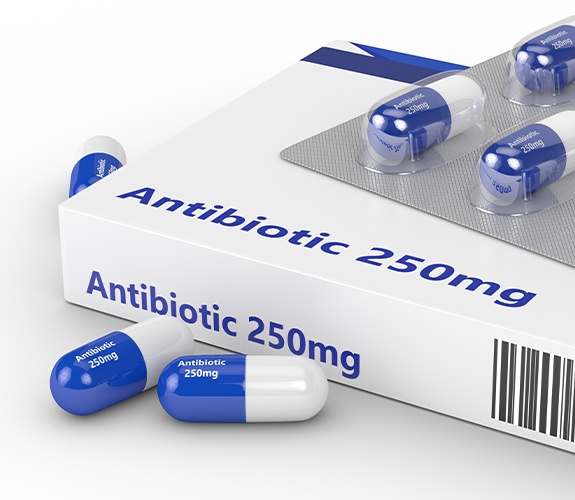 It takes more than a single cleaning to completely get rid of the bacteria linked to gum disease. Antibiotics attack harmful organisms that remain in the mouth after scaling and root planing. This way, it's possible for you to actively fight against gum disease and lower the risk of a new infection occurring while your mouth is still recovering. We'll go over the details of your antibiotic therapy once we've