Dental Implants – Marion, IN
The Future of Tooth Replacement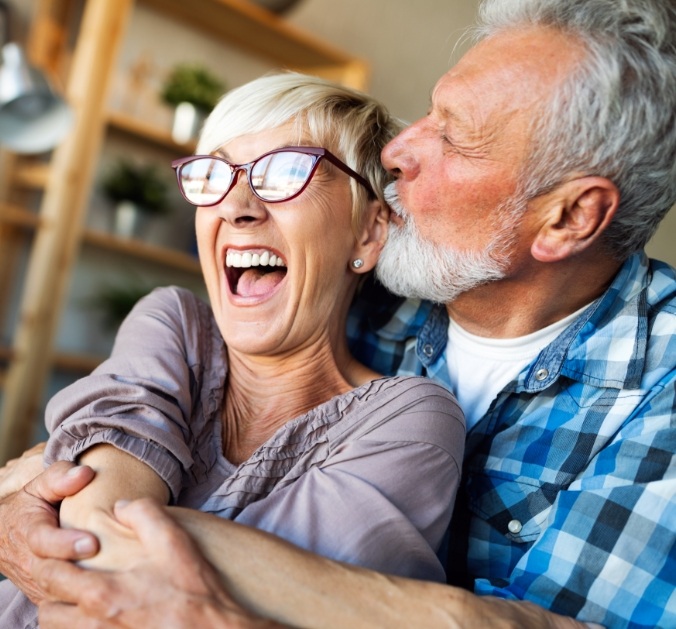 Here at Bruner Dental, we're proud to offer patients the most natural and revitalizing tooth replacement option available—dental implants. Implants are exceptional because they replicate both the crown and the root of the natural tooth restoring the patient's oral health, eliminating discomfort, and giving them back self-confidence. Dr. Bruner, Dr. Root, Dr. Sneed, and Dr. Tinsley work with you throughout the process to replace missing teeth with dental impalnts in Marion, IN, addressing your needs to ensure complete satisfaction every step of the way.
Why Choose Bruner Dental for Dental Implants?
State-of-the-Art CT Scanners
Placement Performed In-House
Long-Lasting, High Quality Results
Benefits of Dental Implants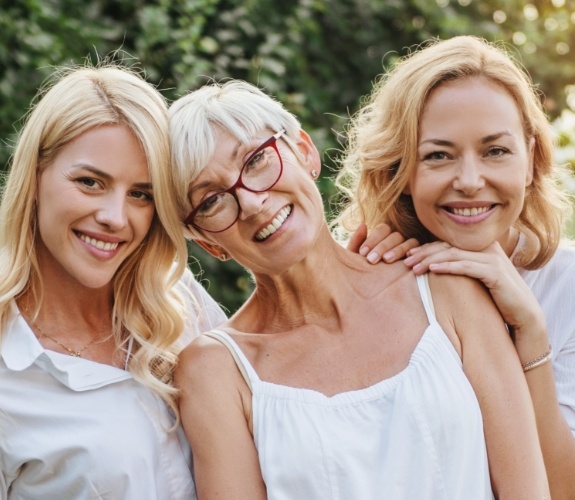 Dental implants offer patients valuable benefits that aren't available with more traditional reconstructive solutions, including:
Dental implants can be treated just like natural teeth when it comes to your oral hygiene routine with no inconvenient changes required.
Because they are fused to your jawbone, you can enjoy fully restored biting power to eat all of your favorite foods—your teeth aren't going anywhere.
Our team doesn't have to remove healthy tooth structure to accommodate dental implants in most cases, allowing for a more conservative treatment process overall.
With proper oral hygiene and professional maintenance, dental implants can last 20 years, 30 years, or for the rest of your life.
Dental implants are the only replacement option that preserves and strengthens your jawbone, maintaining the function of your jaw and the overall appearance of your face.
Indications for Dental Implants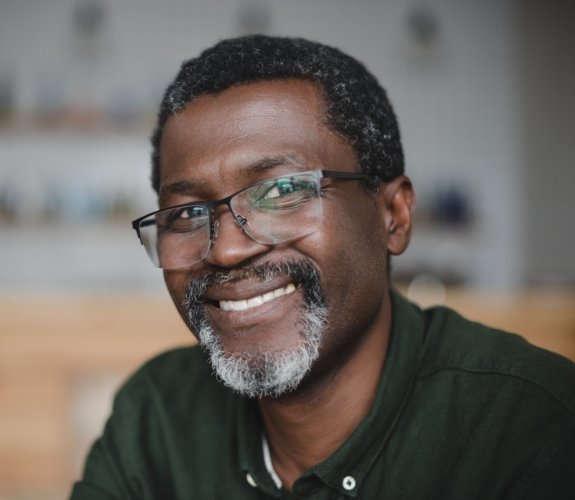 One of the reasons we offer dental implants is that they can be used to restore one tooth, multiple teeth, or even a whole arch of your smile. Because they replace your tooth root along with the tooth itself, dental implants provide sturdy supports for these types of restorations:
Missing Single Tooth
If you're missing a single tooth, Dr. Bruner can replace it using an implant-retained crown. These dental crowns are fabricated with high-quality ceramics to give you a beautiful and seamlessly restored smile.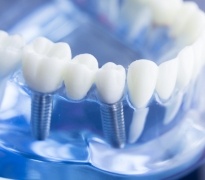 Missing Multiple Teeth
Are you missing multiple teeth consecutively? We can use an implant-retained dental bridge to literally bridge the gap in your smile. Using 2 dental implants on either side of your custom-made prosthetic, we can restore your smile back to its full appearance and function.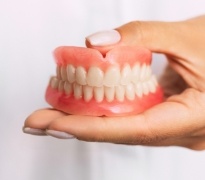 Missing All Teeth
If you're missing all of your teeth, implant-retained dentures can provide you with a beautiful and strong smile. Dentures allow us to restore all of your teeth at once, and we use strategically placed dental implants to anchor your denture into your jawbone. This creates the most healthy and stable restoration for patients who are missing most of their teeth.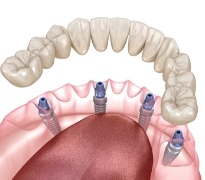 All-on-4/Teeth-in-a-Day
With just four dental implants, we can replace all of the teeth on the top or bottom of your mouth. And since All-on-4 uses different techniques to place the implants near the back of the mouth, it may be possible to place temporary dentures right away instead of having to wait a few months for the posts to fuse with the jaw.
Start to Finish Convenience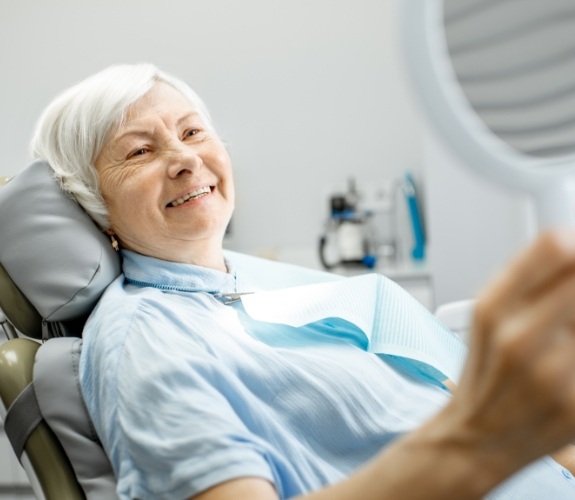 It takes specialized training to place a dental implant, which is why some dentists need to refer you to an outside oral surgeon. Thanks to our team of experts at Bruner Dental, however, you can have the entire implant process completed under our very own roof. This isn't just a more efficient way of doing things; it also saves you money, and it allows you to keep working with the same team throughout the entire process so that your smile is always in the hands of people that you already know well and trust completely.
Understanding the Cost of Dental Implants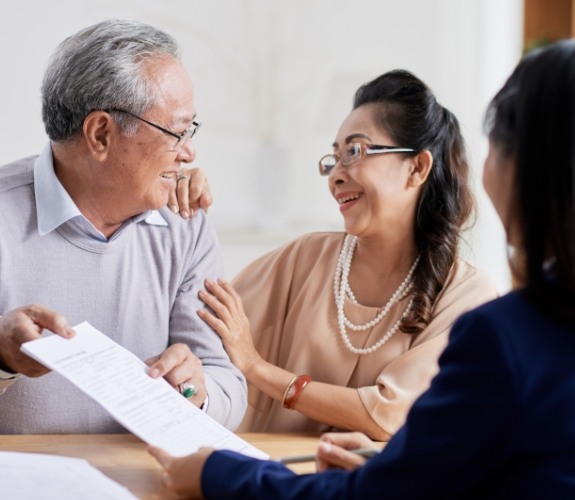 The cost of your dental implants will depend on various factors, which is why it's hard to give an estimate without examining your mouth first. The number of teeth you're missing and the condition of your oral health are some of the factors we examine. Additionally, the type of restoration that you need will influence the cost of your overall treatment. The best way to get a precise estimate is to schedule a consultation with one of our skilled dentists.
Are you missing one or more teeth? Contact Bruner Dental right away for the skilled attention and personalized support you need. Located in Marion, IN, our dental office also welcomes patients from Wabash, Jonesboro, and beyond.
Learn More About the Cost of Dental Implants
Dental Implant Frequently Asked Questions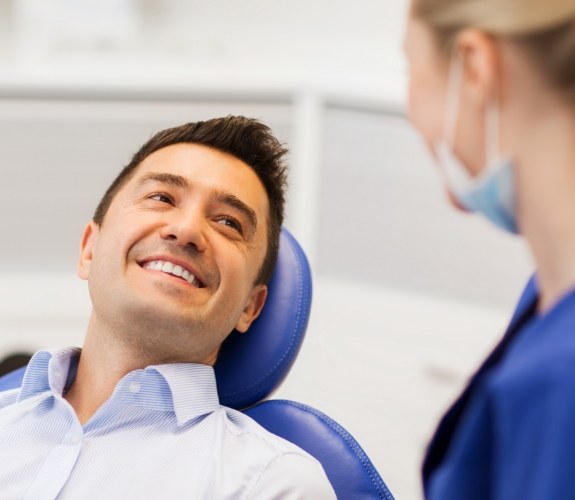 Even with all this information at your disposal, you may still have some questions about dental implants. Although we certainly invite you to schedule a consultation with us, we also welcome you to continue gaining as much knowledge about this tooth replacement option as you can beforehand so that our meeting can be more productive and useful for you. Our dentists seek to meet your individual needs using the most advanced techniques so that your smile can get back to full health and strength, even after tooth loss.
Why is the Support That Dental Implants Give Your Jawbone So Important?
When you lose just one tooth, your jawbone is no longer stimulated. It begins to atrophy and deteriorate over time, changing your facial shape to appear older and saggier. Also, this bone density loss weakens the support it gives your remaining teeth, potentially leading to additional tooth loss down the road. Dental implants act like natural teeth in that the post that is surgically placed beneath the gums promotes bone growth and keeps it healthy and robust. That way, you retain your youthful appearance and your remaining teeth for longer.
Does Having My Dentures Fixed to Dental Implants Really Make a Difference?
Absolutely! When you have dentures that rely only on suction to stay in place, you don't have nearly the same biting force that you used to. In fact, studies have shown that your biting power is reduce by 75 to even 90 percent. As a result, denture wearers can avoid foods that are difficult to chew, eliminating many fibrous fruits and vegetables from their diets and even shortening their life expectancy. Having your dentures anchored to secure dental implants restores that biting and chewing power so that you can continue to eat properly and have higher quality of life.
How Successful are Dental Implants?
An overwhelming majority of dental implants placed are successful both in the short term and long term. In fact, 98 percent of dental implants are still going strong even after 10 years! Our qualified dentists have the experience and skills to ensure that you have the best chances of success with your dental implants now and down the road.
What Causes Dental Implants to Fail?
Although most dental implants are placed successfully, some do end in failure. Usually this happens because the patient has an existing oral infection or lacks sufficient jawbone to support the implant. However, our dentists conduct thorough exams to make sure that you're in good oral health before the procedure, and they will recommend a bone graft if they think your jawbone needs extra reinforcement. We do our best to make your tooth replacement successful from the start.
Do I Need to Replace Each Missing Tooth with a Dental Implant?
Although an implant can replace one missing tooth, you may not need a dental implant for every single one. In fact, when you need to restore an entire arch of teeth, we can usually support a denture appliance with four to six strategically placed implants. That way, you still enjoy all the benefits of dental implants but at a lower cost.