Orthodontics – Marion, IN
Straightening Smiles of All Ages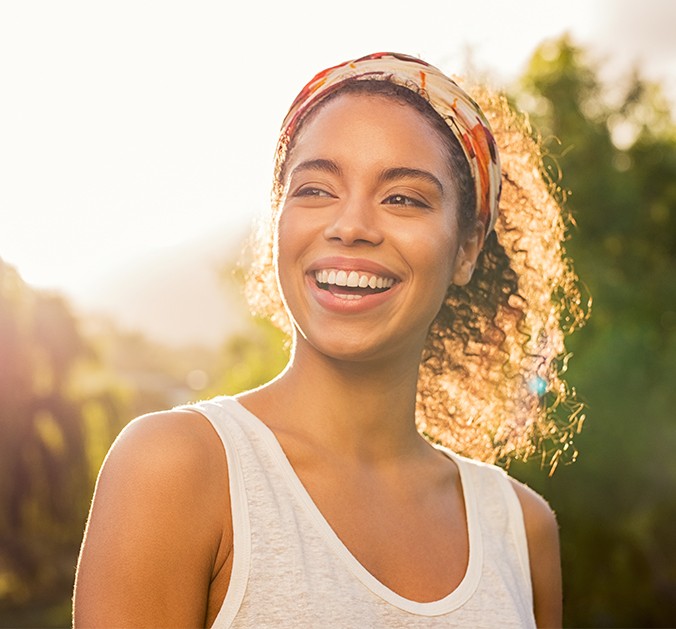 It's never too late to improve your smile with braces in Marion. Everyone can benefit from straight, well-positioned teeth, and orthodontic treatment can help you achieve the beautiful smile you deserve. At Bruner Dental, our team is all about giving you choices -- and we are pleased to offer traditional or clear orthodontics to meet the needs of your budget and your lifestyle. Learn more about how we can help your kids enjoy strong, healthy, beautiful smiles with traditional or clear braces orthodontics for our Marion, IN dental patients!
Why Choose Bruner Dental for Orthodontics?
Team of Dental Specialists
State of the Art Technology
Image-Friendly Invisalign
Traditional Braces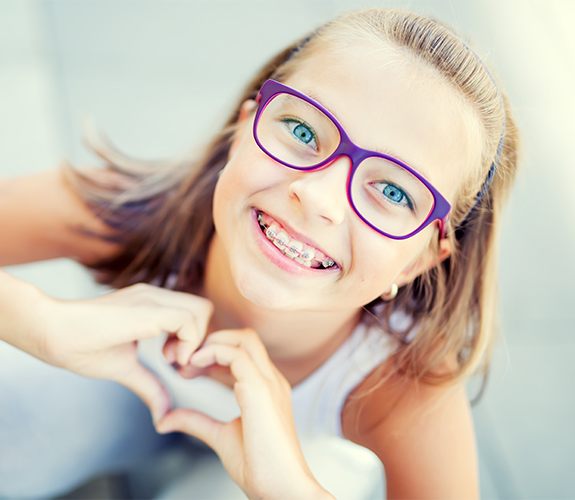 Traditional braces have been the go-to solution for misaligned teeth for decades. They work using thin metal wires and brackets that are bonded securely onto the front side of the teeth. Braces gradually realign your bite by placing focused pressure on different areas of the teeth throughout the treatment.
Today, you can choose from clear, colored, or metal brackets to express your unique style and personality. Traditional braces are a great choice for teens and pre-teens, and an increasing number of adults are choosing this option as well.
Every case is different, and the length of the treatment depends on the severity of the misalignment, but total treatment time with traditional braces typically ranges from 18 to 24 months.
Benefits of traditional braces include…
Most cost-effective solution
Good option for pre-teens and teens
Reliable results
Customizable
Invisalign®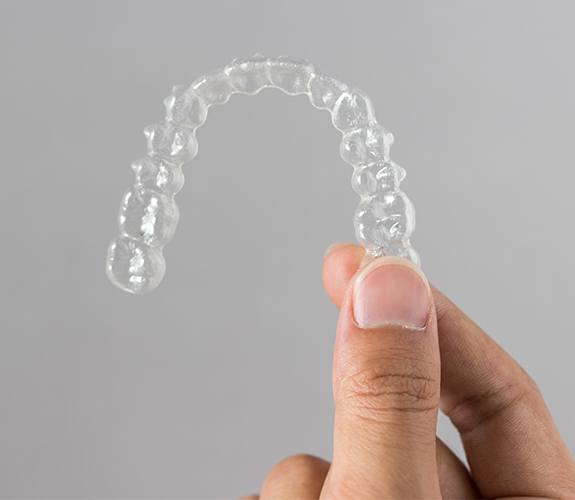 Invisalign clear braces offer you the opportunity to improve your smile discreetly. The comfortable aligners are made from BPA-free acrylic at a certified Invisalign lab. We use advanced technology to plan Invisalign treatment, and you can preview your new smile before we ever even order the aligners. The Invisalign trays are removable, so there's no problem with keeping your aligners – and your teeth – clean. You will wear a set of aligners for two weeks before moving on to the next pair in your series. Treatment time with Invisalign generally runs about a year.
Benefits of Invisalign clear braces include…
Discreet treatment
Removable trays offer more convenience
Comfortable
Generally completed faster than traditional braces
Numerous Benefits of Straight Teeth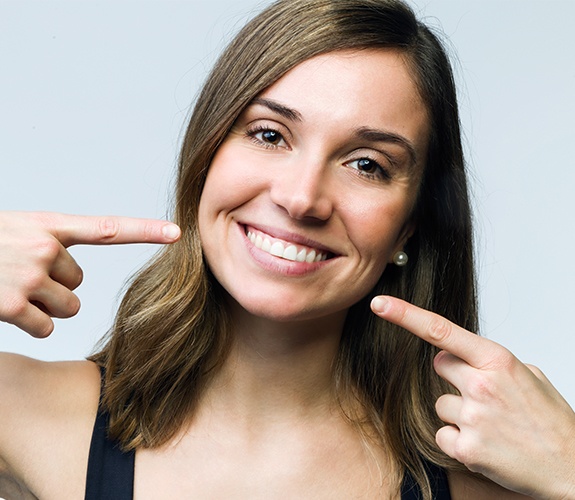 Crooked teeth are more than a cosmetic issue -- they can also have a negative effect on your oral and overall health. Tooth crowding makes it difficult to brush and floss, and a misaligned bite places stress on your TMJ (temporomandibular joint), which results in jaw pain and can lead to chronic headaches and migraines. People with misaligned bites are also more likely to grind their teeth at night, contributing to weak, worn, broken, and damaged smiles.
When your teeth line up side by side, they are easier to brush and floss thoroughly, helping you to maintain better dental hygiene. A properly aligned bite also reduces stress on the TMJ, promoting better oral and overall health for a lifetime to come.
Schedule an Appointment Today!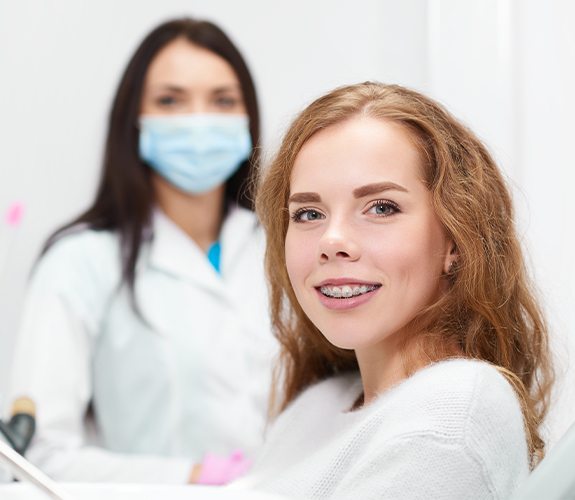 Is it time to improve your smile? If you're dealing with crooked, crowded, or otherwise misaligned teeth, the answer is yes. Don't wait to contact Bruner Dental today to schedule an consultation for orthodontics in Marion! We warmly welcome patients from Wabash, Fairmount, and beyond.