Preventive Dentistry – Marion, IN
Stop Your Family's Oral Health Problems Early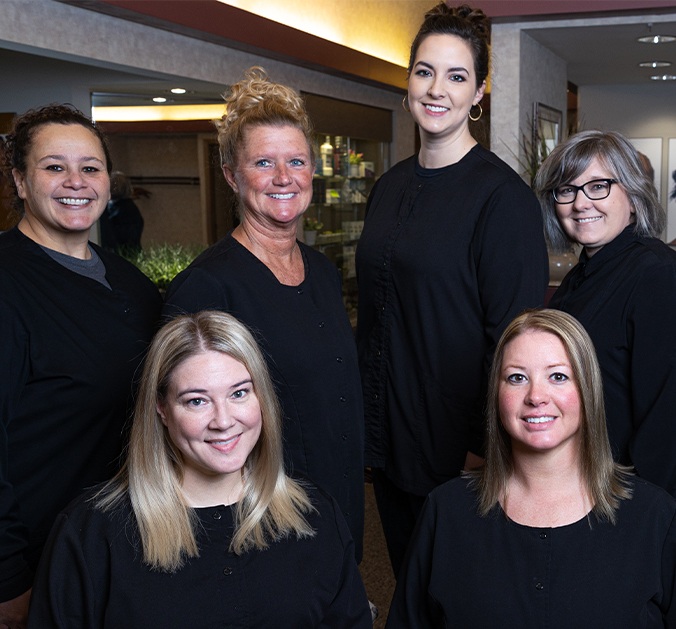 Everyone needs a smile that stands the test of time, and we make that happen by helping you prevent problems before they even start. Here in Marion, IN, Drs. Bruner, Root, Sneed, and Tinsley are happy to offer personalized, comprehensive care that benefits patients young and old alike. Whether your family needs better protection against cavities or more advanced laser dentistry treatment, we'll be sure to give you new reasons to smile every time you visit us for preventive dentistry in Marion, IN.
Why Choose Bruner Dental for Preventive Dentistry?
One Stop for Comprehensive Dentistry
Patients of All Ages are Welcome
Up to Date with the Latest Technology
Dental Checkups & Teeth Cleanings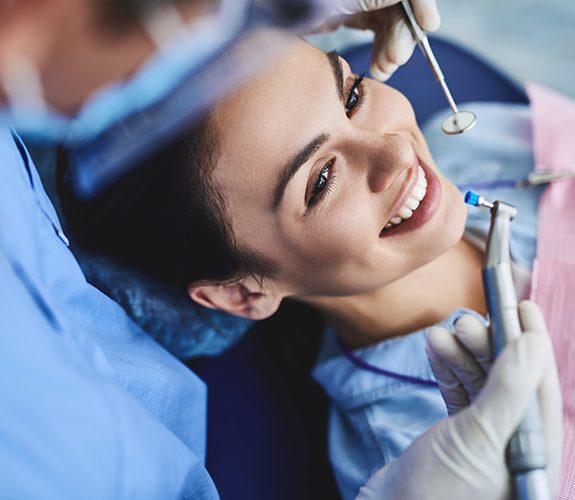 We strongly recommend all patients attend at least two check-ups and cleanings with our team every year. This is important even if you have generally good oral health and aren't experiencing any troublesome symptoms at the moment. After all, common problems like gum disease and decay develop in such subtle ways that patients don't realize anything is wrong until they've experienced significant damage. Our excellent team of doctors identifies these issues right away and provides the attention you need as soon as possible.
During your check-up, our team creates a complete picture of your oral health needs with the help of digital X-rays and a visual examination. We'll also be happy to discuss personal goals or preferences you have for your care so we can provide recommendations for treatment. Then, your cleaning consists of one of our excellent hygienists thoroughly clearing away plaque and tartar from teeth and gums, leaving you with a smile that feels polished and refreshed.
Learn More About Dental Checkups & Cleanings
Oral Cancer Screenings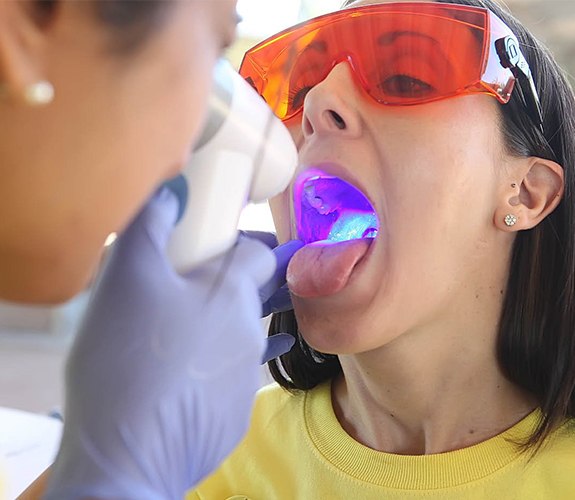 Oral cancer may not be discussed in the dentist's office as much as cavities and periodontal disease, but its effects are staggering. In fact, one person dies from the condition every hour on average. The one bright spot is that treatment has a high success rate as long as a patient's case is diagnosed at an early stage. That's why our team makes oral cancer screenings a vital part of routine check-ups for older patients.
Learn More About Oral Cancer Screenings
Fluoride Treatment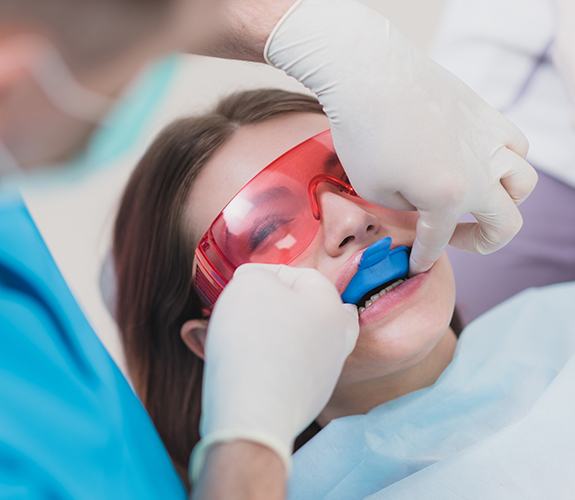 Why is fluoride often added to tap water? The answer is because regular fluoride exposure can dramatically improve your teeth's resistance to decay. It's especially important for younger children with teeth that are still developing as well as adults who are particularly susceptible to cavities. To make sure you're getting an appropriate amount of fluoride, we can apply it directly to your teeth as a varnish or gel towards the end of your routine checkup and cleaning.
Gum Disease Treatment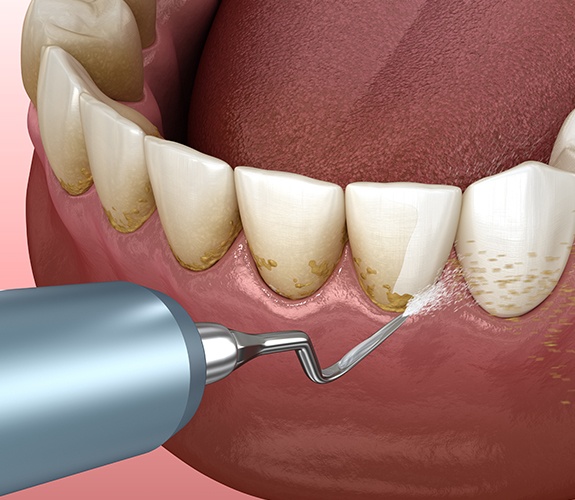 Gum disease can cause teeth to loosen and – eventually – fall out entirely. As soon as you notice the warning signs such as frequent bleeding and swollen tissues, get in touch with us right away to ask about starting periodontal treatment. With thorough cleanings and appropriate antibiotic therapy, we can keep your infection under control and give your mouth a chance to recover. Remember: gum disease sometimes goes unnoticed until it's too late, so keep up with your regular appointments.
Learn More About Gum Disease Treatment
Nightguards for Bruxism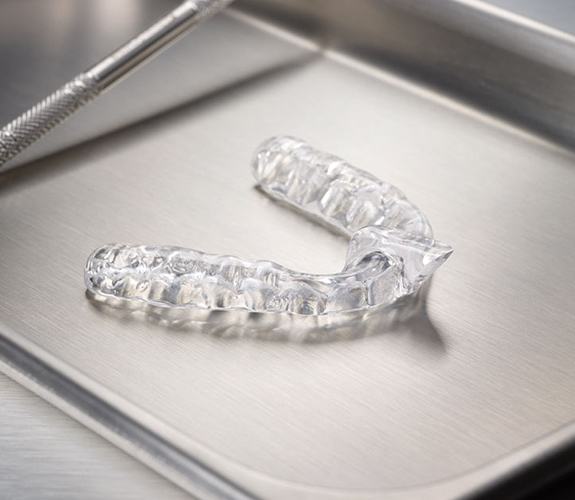 Do you suffer from constant headaches or teeth that inexplicably seem damaged or worn down? You might be a victim of bruxism, also known as teeth grinding or clenching. This "bad habit" affects a significant part of the population, and what's worse is that it commonly occurs while the patient is sleeping, giving them no recourse for solving the problem on their own. That's where our team at Bruner Dental comes in. We provide a comfortable, customized nightguard that serves as a barrier for vulnerable teeth minimizing the effects of the grinding.
Learn More About Nightguards for Bruxism
Dental Home Care Products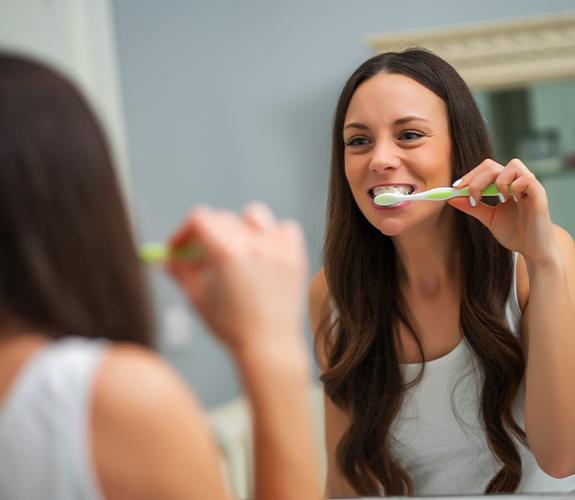 At Bruner Dental, our team wants to help you maintain the exceptionally healthy and beautiful smile you deserve – and this goal extends outside our Marion dental office. We offer excellent toothpastes, mouthwashes, and other oral hygiene products that are quality-made and fully recommended by our team. All you and your family need to do is use them diligently in the comfort of your home per our instructions, and revitalizing benefits should follow.
Focusing on preventive care benefits you and your loved ones in big ways as the years go by, and our team would love to be your trusted partners every step of the way. Contact Bruner Dental today to schedule your first appointment! We welcome new patients from Marion, Gas City, and beyond.