Invisalign – Marion, IN
Straighten Your Smile Without Braces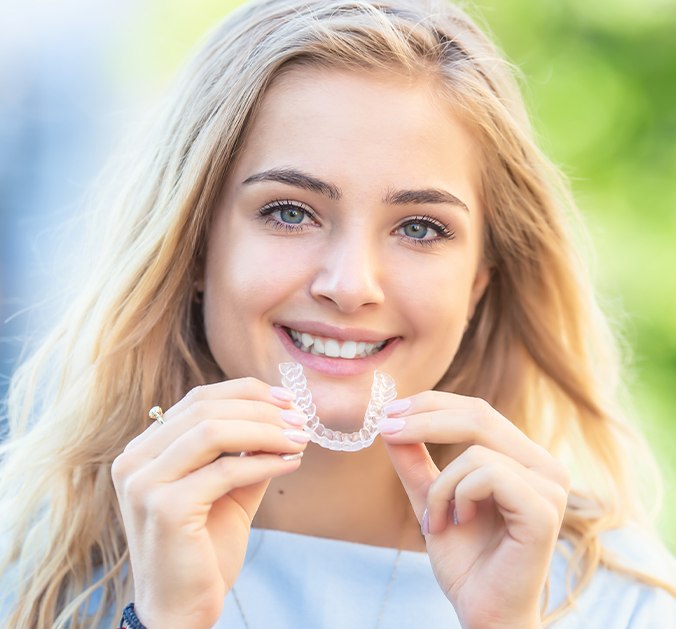 Marion, Indiana is a friendly place—just think of all the smiles you see day-to-day at work, school, the supermarket and the mall. At Bruner Dental, we know that you want to return a smile that is attractive and well-aligned. Traditional braces, however, are not for everyone—especially adults who have careers to consider. That's why we offer Invisalign for our Marion, IN dental office, a clearly superior orthodontic treatment system that straightens teeth discretely.
Why Choose Bruner Dental for Invisalign?
Adult-Friendly Orthodontic Solutions
Full Team of Caring Dental Experts
Dental Office Stocked with Latest Technology
What Is Invisalign?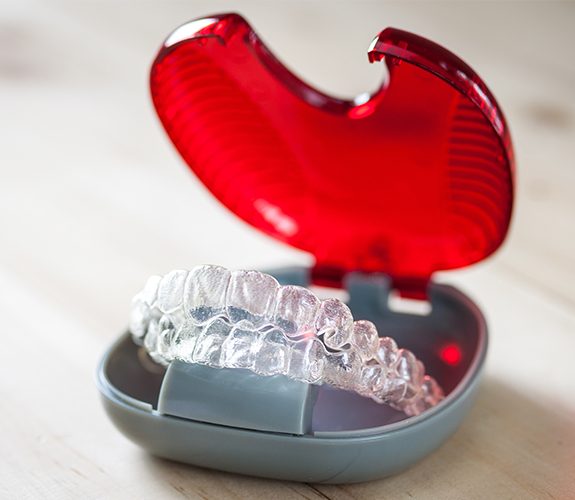 Invisalign in Marion uses a sequential series of clear mouth trays made of BPA-free plastic to move your teeth into proper alignment. The trays fit snugly over your teeth and are barely noticeable. Patients report feeling more confident wearing Invisalign, and they appreciate the fact that Invisalign requires fewer visits to our dental office during treatment than standard orthodontics.
How Much Does Invisalign Cost?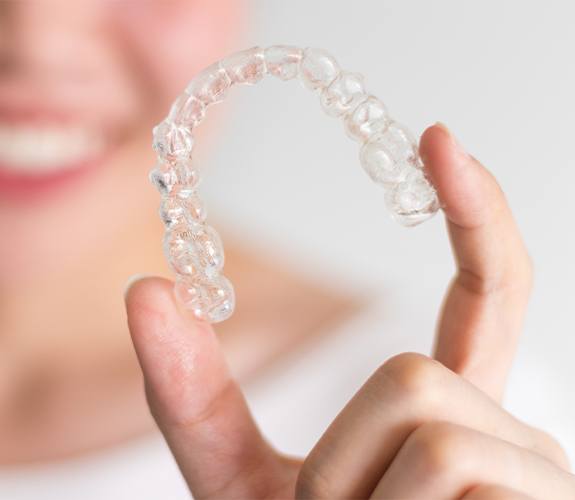 The total amount you'll end up paying for Invisalign treatment will depend on a few factors, such as your age, the severity of your dental misalignment, and your ability to comply with the instructions to wear them for at least 22 hours a day. Losing, breaking, or not wearing an aligner for the required time will likely expand your treatment time, resulting in a higher cost. Additionally, people who have more complex cases also require longer treatment times. However, most treatments are complete in about a year. We'll go over a more detailed timeline and cost estimate with you at your consultation.
What Is Day-to-Day Life Like with Invisalign?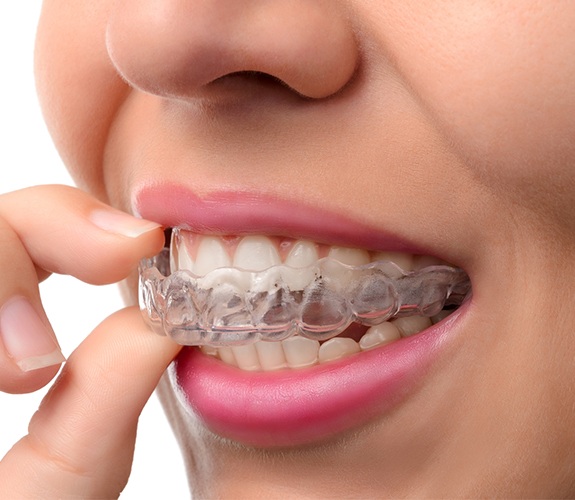 Living with Invisalign is actually not that different from your daily life before beginning treatment. Simply wear your aligners for the majority of the day and while you sleep, taking them out only to eat, drink (anything other than water), or clean your teeth. Every time you remove your aligners, be sure to rinse them off with warm (NOT hot) water before you re-insert them. At least once a day, ideally while you're eating a meal, soak your aligners in Invisalign cleanser or lukewarm water.
Good oral hygiene is more crucial than every while undergoing Invisalign treatment. Because the aligners fit tightly around your teeth, any food particles that are left behind can get trapped against your teeth, increasing your risk of cavities and gum disease. For this reason, you should always brush and floss your teeth after eating and before you place your aligners back in.
You'll wear each set of aligner trays for a week or two before moving on to the next set in the series. To avoid delay in your treatment, let us know if you happen to damage or lose an aligner at any point during treatment.
Are You a Good Candidate for Invisalign?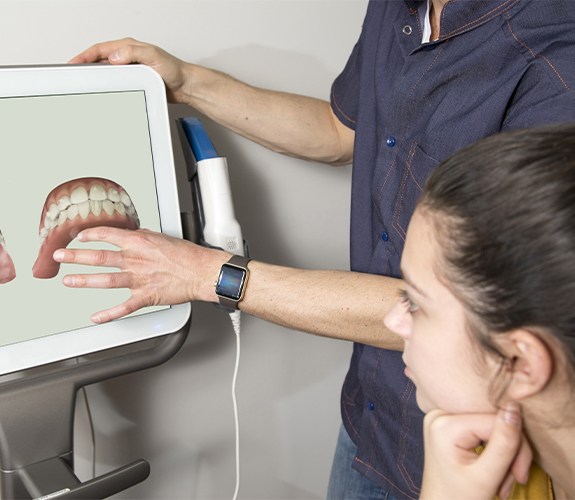 Invisalign was originally created in the 90s to help working adults straighten their smiles without compromising their professional image. Today, Invisalign is highly recommended for patients who:
Want to straighten their teeth without awkward metal braces
Want to maintain a natural appearance while undergoing orthodontic treatment
Have the self-discipline to wear the aligners for at least 22 hours a day
Are hoping to correct crooked, gapped, or crowded teeth
While Invisalign can straighten your teeth in a much faster timeframe than traditional braces, it's unfortunately not suitable for everyone. Invisalign is not able to correct all orthodontic problems. Issues such as a severe bite misalignment might have to be addressed with traditional braces. Although Invisalign can work for younger patients like teenagers, it does require self-discipline to be completely effective, so maturity is also a factor in your candidacy for Invisalign. Our dentists will be able to tell for sure if Invisalign is the right treatment for you.
Get Started Today!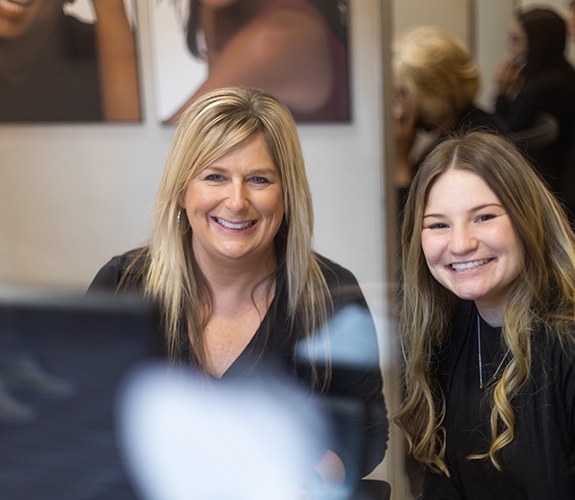 If you would like to learn more about Invisalign, or to schedule a consultation, contact Bruner Dental today. Our Marion, IN dental office welcomes patients from Wabash, Fairmount, and beyond.
Invisalign FAQs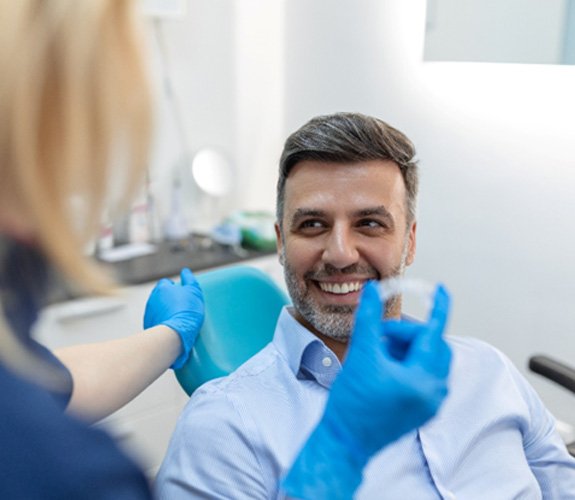 >
If you're considering Invisalign in Marion, that's great news! After all, the procedure could quickly and easily straighten your smile. Still, you'd be wise to learn more about it first. Doing so ensures you know what to expect from treatment. Luckily, the team here at Legacy Dentistry can help: listed below are the answers to oft-asked Invisalign questions. Read them over to learn how our trays would enhance your grin's looks. If you need other facts, though, don't worry; simply call our office for details.
Who is a Candidate for Invisalign?
When it comes to your Invisalign candidacy, there are several factors to consider. The most crucial ones include:
Age – Those aged 13 and up are candidates for Invisalign treatment. That said, younger patients have an easier time with aligner trays; their jaws and teeth aren't permanently developed (yet) and can be moved with less effort.
Treatment Commitment – Patients must wear aligners for at least 20 hours daily to achieve desired results. So, younger or less responsible people may prefer braces as a fixed, low-maintenance option.
Issue Severity – True, Invisalign can correct crooked, gapped, crowded, and misaligned teeth in both arches. Even so, some bite problems may be too severe to treat.
What Does Invisalign Look Like?
Invisalign trays use clear plastic, so they're very hard to detect once worn. Most people won't even know you have them on your teeth! Plus, this subtlety can be maintained if you maintain the aligners well. Such features set Invisalign apart from metal braces, which use eye-catching brackets and wires.
Still, there are exceptions. A patient may need to wear attachments, buttons, or elastics alongside aligners. As these items aren't made of clear plastic, the trays may be more visible in those cases.
Is Invisalign Cheaper than Braces?
Remember: No two smiles are the same. As such, the cost of orthodontics – whether Invisalign or braces – will vary based on your situation. In particular, it'll largely depend on the severity of your misalignment.
All that being said, Invisalign usually costs about as much as standard braces. This fact sets them roughly at $5,000 for high-end versions. Again, though, variables like oral health, treatment commitment, and issue severity will impact the total price.
Unfortunately, Invisalign gets pricey sometimes when not covered by insurance. Most patients, however, say the procedure's perks make it a worthy investment. Still, do check with your insurance provider before making any final decisions.
Can Invisalign Fix an Overbite?
Overall, yes – the Invisalign process can fix a patient's overbite. More specifically, it can correct mild-to-moderate overbites as well as other alignment issues. You could trust its trays to keep your front teeth from greatly overlapping the bottom ones.
On the other hand, some overbites are too severe for Invisalign alone. If that applies to you, your dentist may suggest a different orthodontic service like metal braces. You could then transition to Invisalign trays at a later point.
Ultimately, only a dentist or orthodontist can confirm if Invisalign will fix your issue. They'll be able to determine the right treatment for your needs.