Dentures – Marion, IN
Reliably Replacing All Your Teeth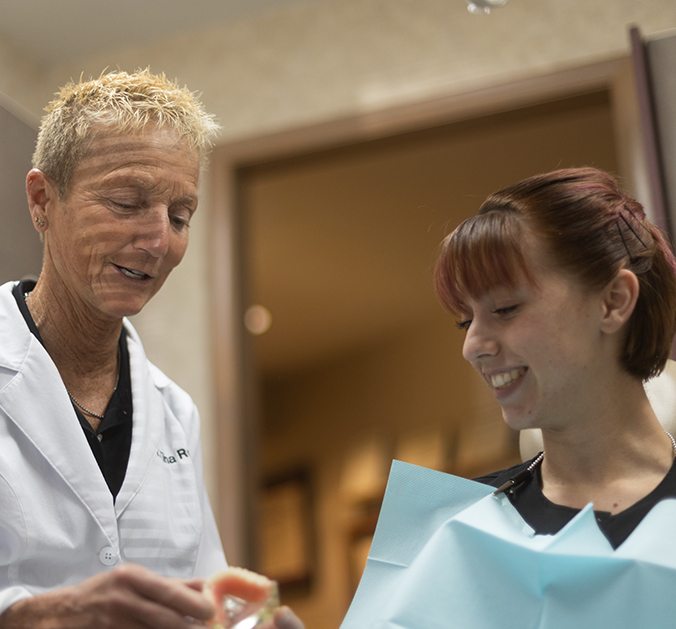 Dentures in Marion have long been a trusted solution for tooth loss, and they've never been more comfortable or effective than they are today. Modern complete and partial dentures from our Marion, IN dentist are natural-looking, sturdy, and work wonders for replacing several or a whole row of missing teeth. If you are interested in restoring your smile and embracing a better quality of life with a full set of functional teeth, contact us to schedule an appointment.
Why Choose Bruner Dental for Dentures?
All-on-4 Implant Dentures Available
State-of-the-Art Dental Technology
A Full Team of Caring Dental Experts
Who is a Good Candidate for Dentures?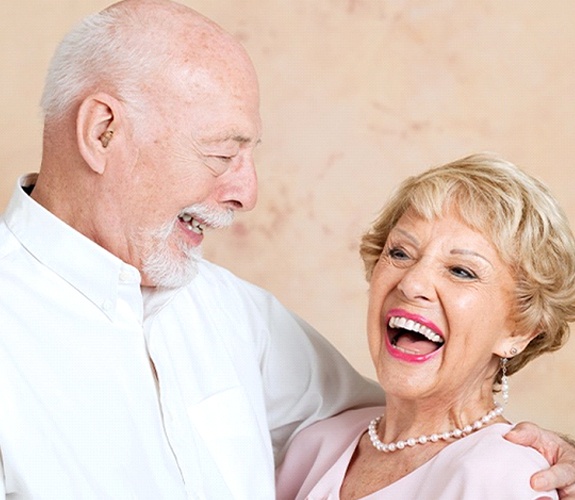 Individuals who are missing multiple or all their natural teeth can find a solution with the help of dentures. Most adults can restore their smiles and achieve a fully functional set of teeth no matter if it's a partial, full, or implant denture.
A complete examination is necessary, however, a dentist in Marion will need to identify any additional problems that might hinder the success of your new prosthetics. Any signs of tooth decay or gum disease will first need to be treated. And if you have significant bone loss, bone grafting may need to occur to ensure optimal stability of your new teeth.
What Are the Different Types of Dentures?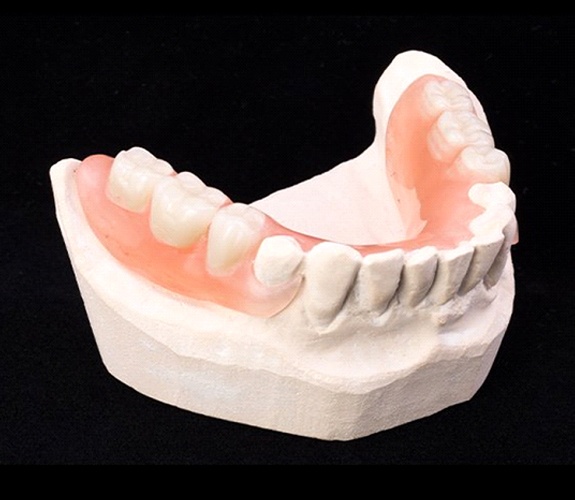 When meeting with our dental team to discuss your candidacy for dentures, we will go over the three different types that are currently available: partial, full, and implant dentures.
Partial Dentures
When one or more healthy natural teeth remain in the gum line, a partial denture fills in the gaps. Whether the teeth are missing all in a row or from different areas of the mouth, the partial denture fits with the remaining teeth like a missing puzzle piece. Clips and metal brackets hold the partial denture in place.
Full Dentures
When you have lost a whole row of teeth in the top or bottom of your mouth, a complete (or full) denture replaces the teeth and provides the support your jaw needs. Held in place using natural suction or with the help of a denture adhesive, complete dentures restore a patient's ability to eat, speak, and smile with total confidence once again.
Implant Dentures
Implant dentures provide a prosthetic root for the removable denture that is attached on top. Tiny titanium cylinders referred to as dental implants fuse with the jawbone in a process known as osseointegration. It takes four to eight months for the bone to grow around the implants, but once the process is complete, your dental implants are as stable as your natural teeth.
Benefits of Dentures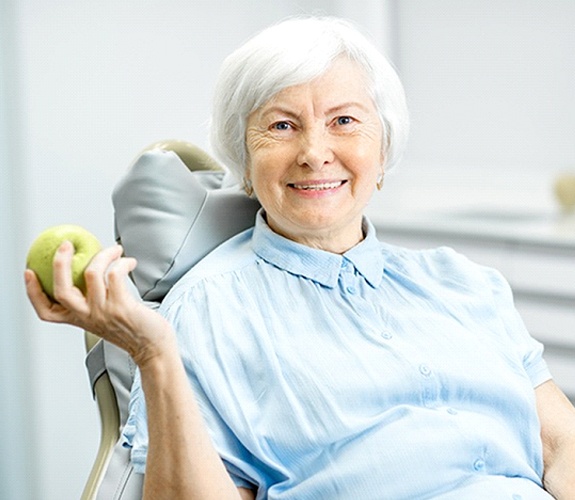 Instead of continuing to live life without a full set of teeth, you can embrace the opportunities that can only be provided by dentures. With the help of these trusted and reliable prosthetics, you can expect:
To enjoy a more youthful appearance because of how dentures fill out your facial shape.
To enjoy a stronger bite force and chewing power when eating.
To embrace greater confidence when surrounded by others.
Improved jawbone stimulation if you choose implant dentures.
Prosthetics that will last 5-7 years (full and partial dentures) or 30+ years (implant dentures)
Understanding the Cost of Dentures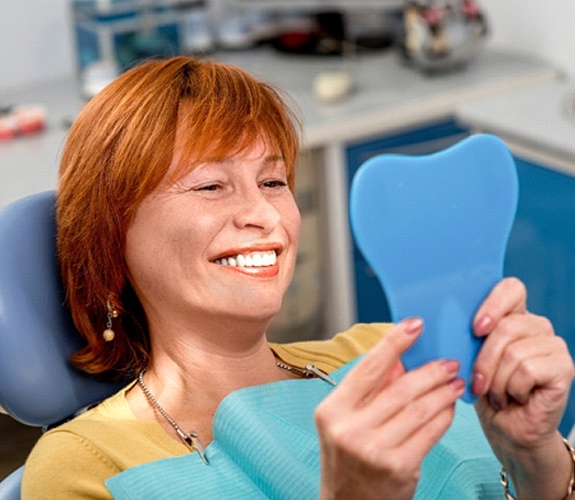 The cost of dentures in Marion is different for each person. This is why we require our patients to schedule a consultation with a member of our team to discuss the details of treatment. Multiple variables must be considered when formulating the price tag that comes with dentures, which is why we will thoroughly evaluate your smile before delivering a cost estimate. Once we do, however, you can count on our team to maximize your dental insurance benefits as well as go over any additional financing options should you require them.
Factors That Affect the Cost of Dentures
When meeting with your denture dentist in Marion, you can expect to undergo a thorough examination. This will not only tell us if you're a candidate for treatment, but it will also provide insight into how much you can expect to pay for treatment. The factors used to determine the cost include:
The number of teeth that are missing
If preliminary treatments are necessary (i.e., bone grafting, periodontal therapy, tooth extraction)
The types of materials used to create dentures (typically acrylic and/or porcelain)
Some dentures are considerably cheaper. Unfortunately, they will not last as long simply because they do not possess the same level of quality fabrication. Those made from longer-lasting materials may cost more, but they will ultimately save you in the long run.
Are Implant Dentures More Expensive?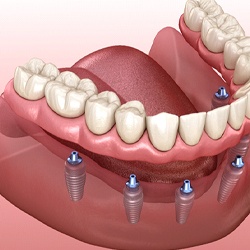 Yes, implant dentures are more expensive. When you consider their many benefits, though, you cannot deny that they are a worthwhile investment. Patients who opt for implant dentures appreciate their permanence and longevity. Not to mention, their ability to provide optimal functionality that includes a greater bite force and chewing power. And, because these prosthetics further stimulate the jawbone, patients can avoid the potential for facial collapse, which is often common among those suffering from tooth loss.
Does Dental Insurance Cover Dentures?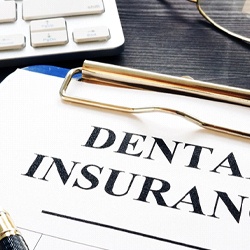 It is rare for a dental insurance company not to cover dentures; however, you should always review your policy before agreeing to start any treatment. Instead, it's most common for insurers to provide up to 50% coverage for these prosthetics, but this is largely dependent on whether you've met your deductible and how much remains in your annual maximum funds. We'll review your plan and determine how much you can expect to pay out of pocket, so there are no surprises along the way.
Other Options for Making Dentures Affordable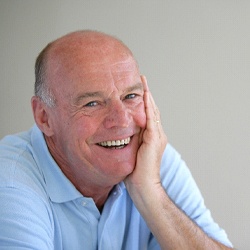 Not all patients have dental insurance, so to keep these tooth replacements affordable and accessible, we are pleased to offer patients access to low- and no-interest financing through CareCredit and Chase Health Advance. These programs make it easy to spread out the cost of treatment across several months, making it easier to remain within budget while working toward a complete, healthier smile.
Denture Frequently Asked Questions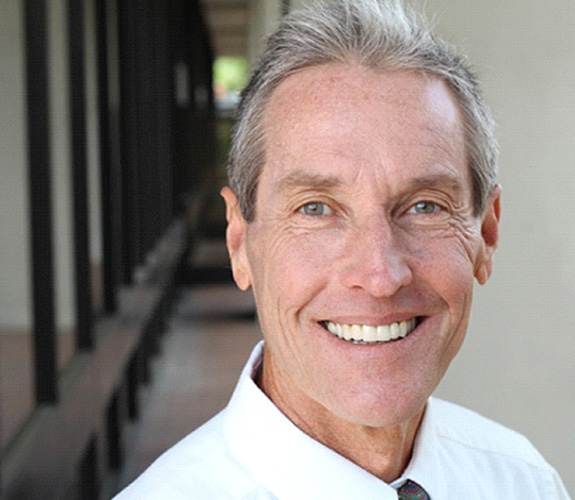 We understand that getting dentures is a big change in your life, and you probably have some questions about what to expect moving forward. Whether you want to know more about the process of getting dentures or what you need to do to take care of them at home, Dr. Bruner and the rest of our team are here with the answers you need. Of course, some questions are more common than others; below are a few examples.
How Long Does It Take to Get Dentures After Extraction?
Once teeth have been removed for a full denture, you normally won't receive the final restoration until your mouth has healed. We'll also need time to ensure that the dentures fit properly. As such, it often takes between six to eight weeks to get dentures after an extraction. There are immediate dentures that can be placed right away so that you don't have to wait in order to be able to eat and speak properly; the trade-off is that they might have to be relined after the mouth recovers and the shape of the underlying bone and gum tissue has changed. Also, if you're getting implant-retained dentures, you can expect to wait between four to six months after implant placement to receive a permanent restoration.
Is It Okay to Sleep with Dentures?
After the first 24 hours of wearing dentures, you should start taking them out before you go to bed every night. Since they rest directly on your gums, they can not only irritate the gum tissue, but they might also speed up the process of ridge resorption by cutting off circulation to the area. By removing your dentures, you are allowing the gums to recover and make sure they continue to get the nutrients they need to stay healthy.
Will I Still Be Able to Eat Steak with Dentures?
If you have implant dentures, you'll be able to eat anything you want, including tough foods like steak. Traditional dentures, on the other hand, aren't as stable as natural teeth, so you'll need to be very careful with such meals. Try to stick with easier-to-chew cuts like tenderloin and have them tenderized first. When you eat, cut your food into small pieces that are easier to handle. You may want an adhesive to make sure that your teeth stay in place while you're eating.
How Much Does Getting Dentures Cost?
First, we need to consider if tooth extractions are necessary and, if so, determine how complex the surgery will be. (Surgical extractions are more costly than simple ones.) Extractions are normally needed for full dentures but usually aren't necessary for partial dentures. And of course, the type of denture you get will affect the final cost as well. Partial dentures, full dentures, and implant dentures all have unique prices attached. In short, the final cost of your dentures won't necessarily be the same as someone else's; thus, the only way to get a reliable estimate is to schedule a consultation.