Custom Nightguard – Marion, IN
Get Optimal Coverage for Your Smile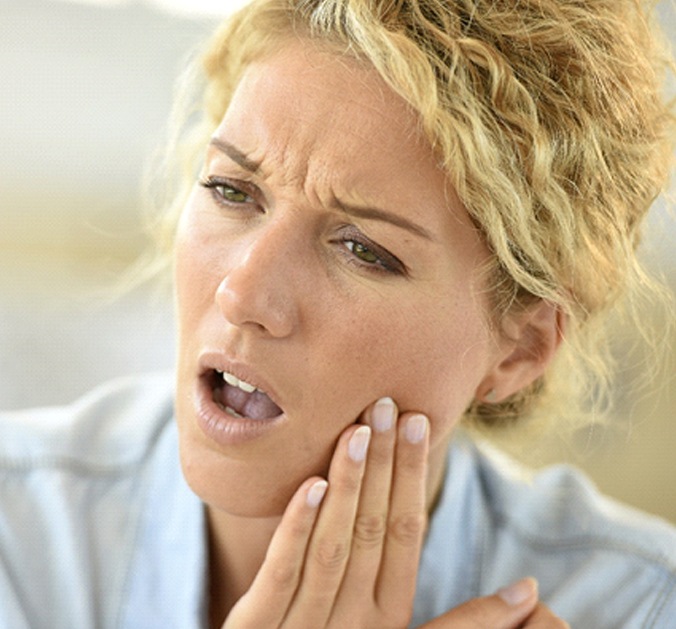 Are chronic headaches and worn down teeth simply part of your day-to-day? If so, you don't have to settle for a damaged smile or teeth that are at higher risk of decay. You just may have bruxism without realizing it, a condition characterized by teeth grinding and clenching. Not only is bruxism quite common (with approximately 200,000 cases reported every year), but it most often occurs when you aren't even able to protect yourself: while you're sleeping. For that reason, our dentists recommend a custom nightguard in Marion. To learn more or get started, give our office a call!
What are the Symptoms of Bruxism?
Bruxism has a tendency to fly under the radar, but symptoms can still be noticeable, especially if they have been ongoing for quite some time. For example, while jaw and facial pain is a common sign that you may be grinding and clenching your teeth, you should also look out for:
Chronic headaches or migraines
Earaches
Teeth that appear flat or worn-down
Stiff jaw or lockjaw
Sleep disruptions
Broken or chipped teeth or fillings
While all of these symptoms are reason enough to visit our office for care, you should especially see us when the pain does not seem to go away, your teeth feel sensitive frequently, and if your partner mentions they notice you grinding and clenching while sleeping.
What to Expect When You Visit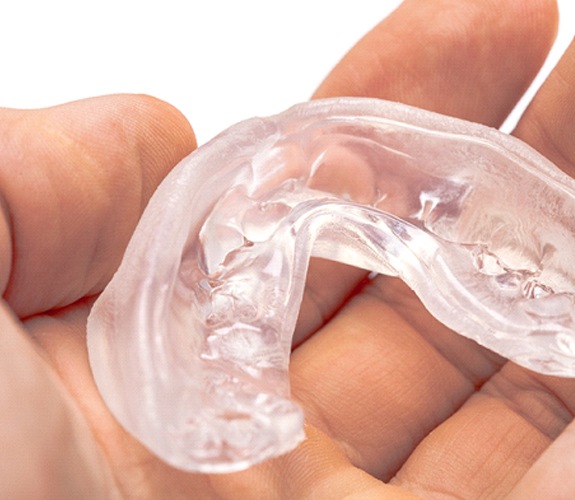 Nightguards are specifically designed to provide cushion between the top and bottom teeth from habits like teeth grinding and clenching. Not only does this prevent teeth from wearing down and even breaking or chipping as a result of bruxism, but it makes sure facial and jaw discomfort do not get worse.
To create your nightguard, we have you bite into impression material so that a model can be made. From there, a dental lab we partner with will create your custom oral appliance. Once it has been created, we'll have you come back to our office for a fitting to ensure it provides even coverage and feels comfortable while in use. Keep in mind that store-bought solutions are not only less capable of protecting your smile to the fullest, but they do not last nearly as long and will require more frequent replacement.
How a Nightguard Can Benefit You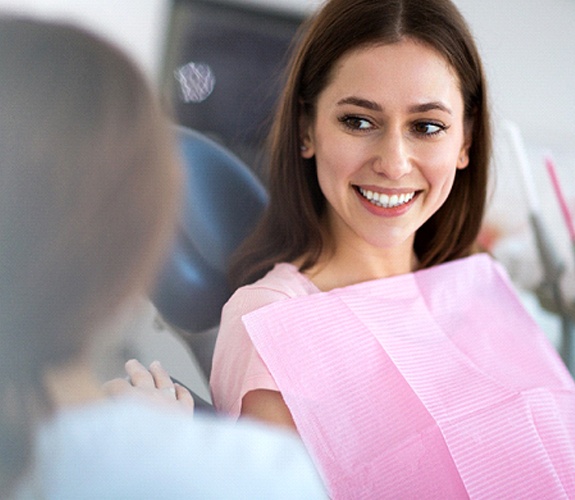 One of the most notable benefits that nightguards provide is they work to prevent the development of other conditions, including TMJ disorder. This is a condition where the joints responsible for attaching the jaw to the skull as well as allowing complex movements of the jaw become inflamed due to disproportionate levels of force. In fact, bruxism is considered a precursor to conditions like TMJ disorder, making it all the more important to treat early when symptoms are recognized.
Additionally, a nightguard works to reduce the risk of dental emergencies, particularly chipped or cracked teeth. Teeth that are affected in this way will need restorations to prevent further damage, resulting in higher dental costs.