Dental Checkups & Teeth Cleanings – Marion, IN
We Look Forward to Your Next Visit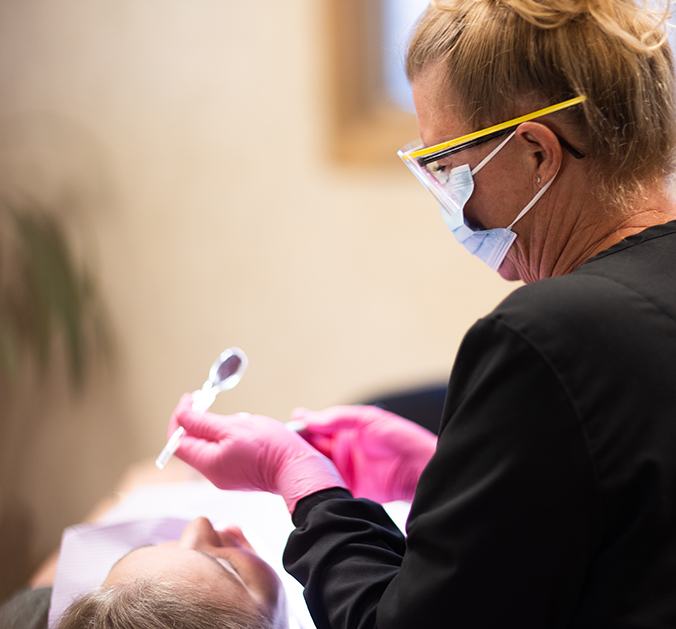 At Bruner Dental Center, nothing makes us smile more than seeing our patients enjoy the benefits of healthy and beautiful teeth. To help you maintain your teeth, Drs. Bruner, Root, Sneed, and Tinsley recommend scheduling dental checkups and teeth cleanings in our Marion, IN dental office at least twice each year. At these visits, we take all the steps necessary to ensure that your teeth and gums are problem-free so you can smile with confidence.
Why Choose Bruner Dental for Dental Checkups & Teeth Cleanings?
A Family Friendly Location
Full Team of Dental Experts
State-of-the-Art Technology
Dental Checkups in Marion, IN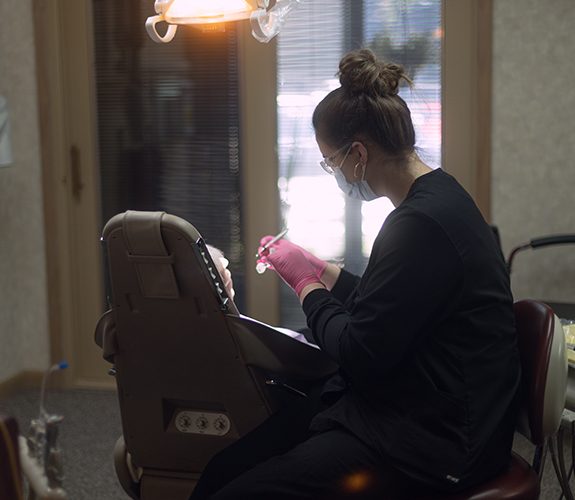 When you arrive at Bruner Dental Center for a dental checkup and cleaning, you'll first see one of our skilled hygienists. These dental professionals expertly perform the initial examination of your teeth and gums. This step includes looking for the early warning signs of tooth decay and gum disease.
Using a small probe, the hygienist checks for soft spots in tooth enamel that may indicate the start of a cavity. Once a year we'll take digital x-rays to find decay that cannot readily be seen because it is below the enamel surface or developing between two teeth.
Gum disease is an easily overlooked bacterial infection. Obvious signs include swollen and bleeding gum tissue, receding gums and sensitive teeth. However, to find gum disease even before these symptoms are noticeable, the hygienist will chart the dept of your gum pockets. Enlarged pockets may indicate the presence of periodontal disease.
Another important component of your dental checkup is the oral cancer screening, especially for our patients who are senior citizens. Although oral cancer is responsible for one American death every hour of every day, the disease is highly treatable and curable when found early. During this screening, we look for lesions on soft tissue, a lump or swollen area in your mouth and we also palpate your jaw and neck.
Dental Cleanings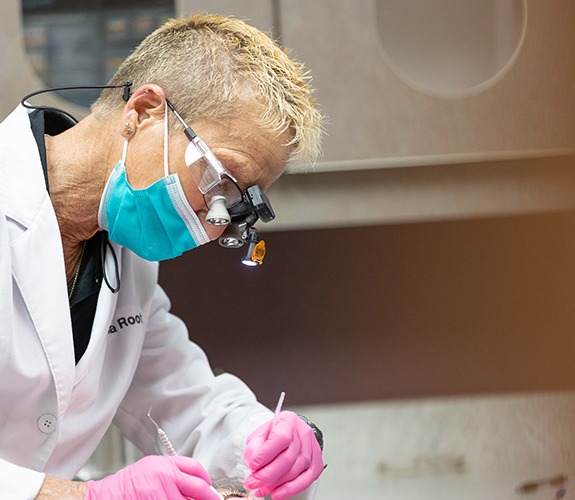 Believe it or not, a dental cleaning can be a very enjoyable part of your biannual visit to our dental office. Just think about how clean and fresh your mouth feels afterward! Our hygienists use a special rotating brush and fluoride toothpaste in the flavor of your choosing to clean all the surfaces of your teeth. We know that you brush well at home, but there are likely some spots that are difficult to clean well. In addition, we'll floss between your teeth to remove plaque and clear away bits of tartar (calcified plaque) that are stuck on teeth. Both of these are the precursors to gum disease, so removal is an important step in maintaining healthy gums.
Contact Bruner Dental today to schedule a dental checkup and cleaning for you or any member of the family! We welcome new patients from Marion, Gas City, and beyond.