Sedation Dentistry – Marion, IN
No Need to Fear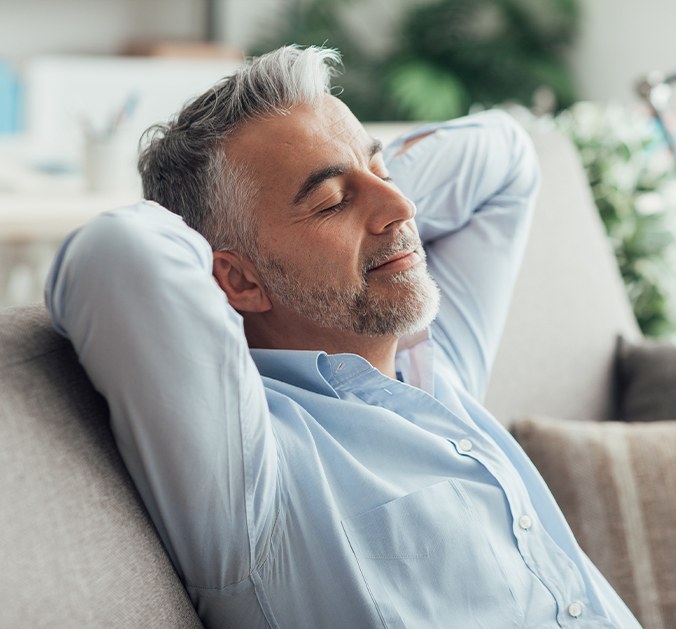 Visiting the dentist is one of the most common phobias among American adults, and it can be so severe that patients avoid necessary check-ups and allow oral health to fall into disarray. Here at Bruner Dental, Dr. Bruner, Dr. Root, Dr. Sneed, and Dr. Tinsley are all dedicated to helping you feel safe and relaxed throughout your procedure. For patients who suffer from moderate to severe dental-related anxiety, we make this goal a reality with sedation dentistry.
Why Choose Bruner Dental for Sedation Dentistry?
Multiple Options Available
Patients of All Ages Welcome
Warm, Welcoming Environment
How Does Sedation Dentistry Work?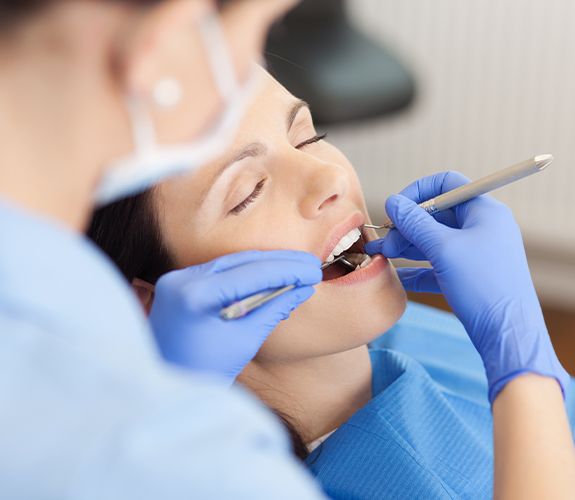 First, contact our Marion, IN dental office right away to discuss sedation options with our team and decide the best course of action. We determine if you're the right candidate by taking factors like medical history and any current prescriptions, and how strong sedation should be to accommodate your needs into account. Once this process is complete, we provide a prescription for a sedative you'll take at a pre-determined time before your appointment.
Once you've arrived at our dental office (escorted by a trusted family member or friend) and are completely sedated, it's possible you'll drift off to sleep. This is fine, and our team monitors your vital signs throughout the procedure. Once we've completed your care, your escort takes you home and keeps an eye on you until the sedation has worn off completely.
There are a few side-effects associated with sedation dentistry, including post-operative soreness, retrograde partial or full amnesia (meaning that you can't remember anything about the procedure itself), hiccups, and dry mouth. In general, oral sedatives are very safe and serious incidents are rare.
Your comfort and satisfaction are always top priorities for our team. Contact Bruner Dental if you have any questions about our services, or if you're ready to schedule your first appointment. We're located in Marion, IN, and we also welcome patients from Jonesboro, Gas City, and beyond.
Oral Conscious Sedation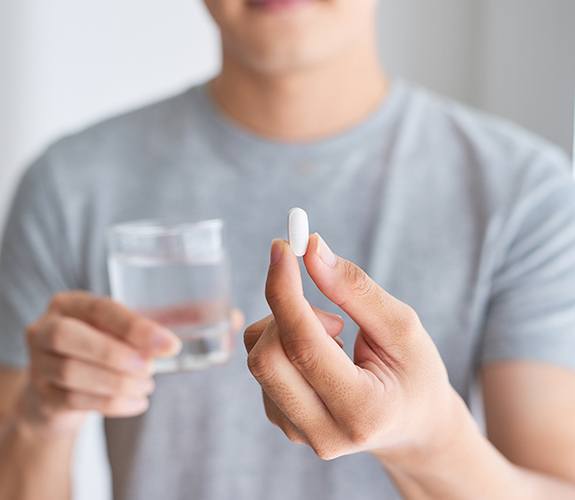 When you ask for oral conscious sedation to be used during your treatment, you'll be given a pill to take at some point before your appointment. You may have to take it before you get to our dental office, so make sure someone else is on hand to drive you. You'll remain in a state of deep relaxation while we work on your teeth and gums, although you'll still be awake to answer our questions and respond to any requests we have.
Nitrous Oxide Sedation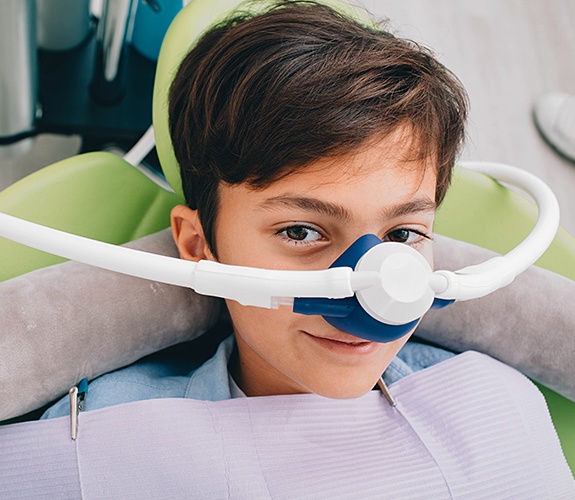 Nitrous oxide helps calm the body and keeps you feeling relaxed and happy during your treatment. It is useful for stopping pain and reducing anxiety. It takes effect much quicker than the medication used for oral conscious sedation, and it also wears off sooner, meaning you can drive yourself to and from your appointment with no trouble. This form of sedation is regularly used to help our fearful patients get through their normal dental checkups.