Replace Missing Teeth – Marion, IN
Gaps in Your Smile? We Can Fill Them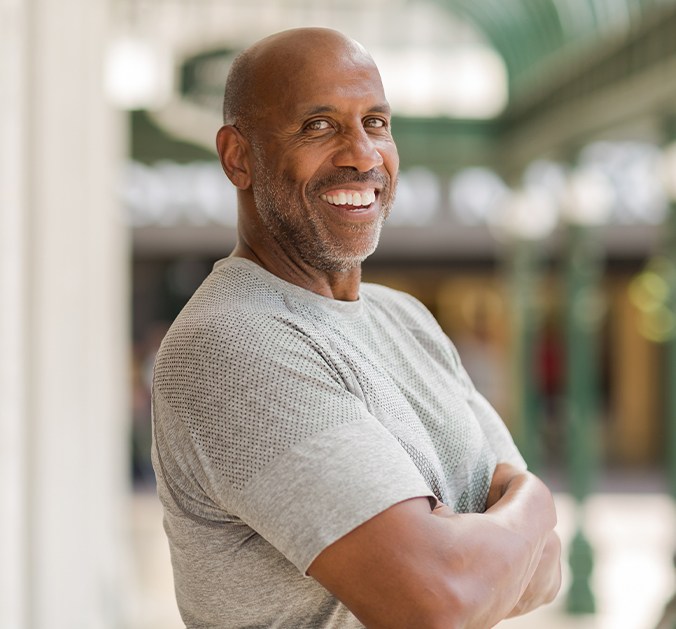 On the surface, a missing tooth may seem like an annoyance. As the months go by, it will soon become clear the difference that even one tooth can make for biting and chewing. You'll also notice that your remaining teeth have started to shift out of place, which can lead to infection, exposed tissue, and even further tooth loss. No matter how much empty space you have to fill, Bruner Dental has plenty of customizable options to replace missing teeth with our Marion, IN dentist to help you enjoy a complete smile again. Call us today to learn more.
Why Choose Bruner Dental for Replacing Missing Teeth?
Long-Lasting Bridges and Dentures
Implants Placed and Restored In-House
Up to Date with the Latest Technology
Dental Bridges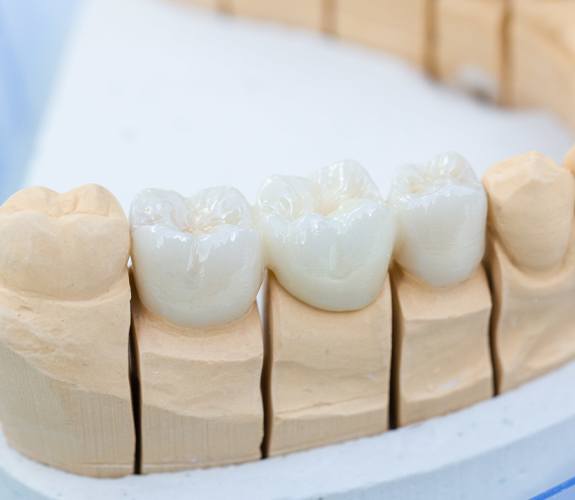 Dental bridges have been used for years to repair smiles, and thanks to the modern materials and techniques used today, they look and feel very natural. Your replacement teeth will be held in place by a pair of crowns that rest on the teeth on either side of the gap, and once it has been attached, you can speak and eat without worrying about someone seeing the empty space. Unlike dentures, bridges are fixed in place at all times so that you don't have to worry about them coming loose.
Learn More About Dental Bridges
Dentures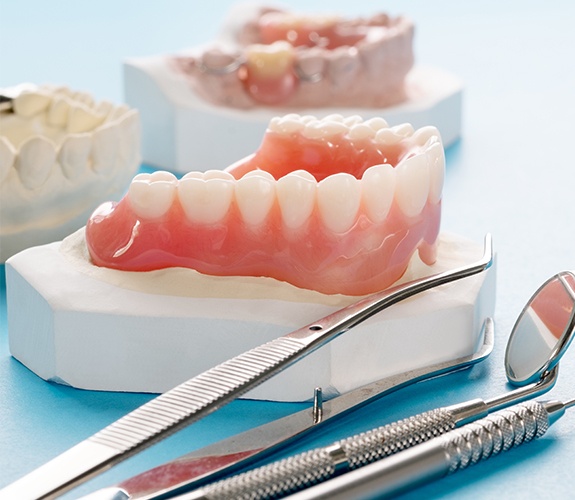 Dentures have been used to replace lost teeth for hundreds of years, and today, they're sleeker, more comfortable, and more aesthetically pleasing than ever before. Full dentures are used to replicate an entire arch of missing teeth, while partial dentures are designed to replace certain teeth leaving natural, healthy teeth in their place. Both options are personalized for your bite and designed to be removable for easy cleaning and storage.
Don't struggle in silence with dental damage. Let our team guide you through the restorative process with kindness, skill, and personalized attention. Contact Bruner Dental today for more information, or if you're ready to schedule your first appointment. We're located in Marion, IN, and we also serve the areas of Jonesboro, Fairmont, and beyond.
Dental Implants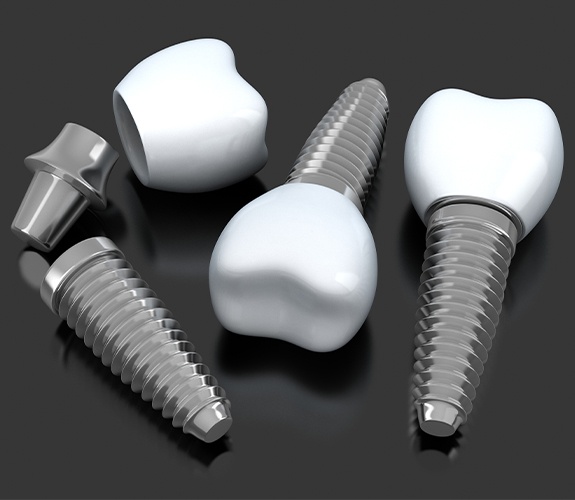 Dental implants have revolutionized tooth replacement and have made it possible for us to bring back any number of teeth – roots and all. By replacing the portion of the tooth that normally rests in the jawbone, we give your new crown, bridge, or denture a solid foundation to rest on, improving its stability as well as its chewing capabilities. Unlike other dental offices that might have to refer you to a specialist, we can handle the placement and restoration of your implant right here.