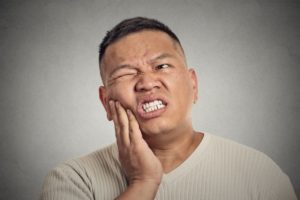 Maybe you had a tooth knocked out by a blow to the face, or maybe you woke up in the middle of the night with an intense toothache. Try as we might, a dental emergency can happen to any one at any time. Do you know where to go when you need urgent care for your smile? Read on to find out why you should visit your Marion dentist for a dental emergency instead of going directly to the local ER.
You're Less Likely to Get Sick at the Dentist's
Oftentimes, it's easy to tell when a medical situation needs to be handled at an ER. From broken bones to dangerously high fevers, emergency rooms are the place to go when a health concern needs urgent professional attention. While the medical staff do an excellent job of keeping their office clean, waiting in a crowded reception area in an ER can expose you to all manner of contagious illnesses that may have brought some of the other patients there. Your emergency dentist only treats dental emergencies, so you're much less likely to run into someone who can get you sick.
ER Waiting Times Can Be Very Long
Emergency rooms have notoriously long waiting times. They operate via a triage system to ensure that those in the direst situations get treated first. While your broken or painful tooth needs to be looked at right away, it's very likely that there will be other people who urgently need professional care to preserve life or limbs. On the other hand, your Marion dentist has fewer emergencies to handle, which allows them to see you much sooner than a busy emergency room medical professional.
Only a Dentist Can Perform Dentistry
Only dental professionals have the training and experience to pull teeth, perform root canals, or place dental restorations. Many people don't realize that not every ER has a dentist on staff. They'll be able to help minimize the pain of your dental emergency, but you'll likely need to visit a dentist afterward to completely resolve the issue. Thanks to their state-of-the-art equipment and sedation dentistry options, your Marion dentist can quickly and safely relieve your pain while they work on your smile.
When Should You Visit the ER for a Dental Emergency?
While you'll almost always save time, money, and discomfort by bringing your dental emergency to your dentist rather than the ER, there are some situations that should be stabilized at your local emergency room first, including:
Dislocated or broken jaw.
Heavy bleeding in the mouth that hasn't stopped in 15 minutes.
Swelling in the face, neck, jaw, or mouth that makes it difficult to swallow or breathe.
Your Marion dentist will always do everything they can to help you prevent dental emergencies with biannual dental checkups. However, if you find yourself in need of urgent care for your smile, don't hesitate to contact them instead of going straight to your local ER!
About the Practice
Our talented and compassionate team at Bruner Dental has years of experience treating dental emergencies in Marion, IN. We always go above and beyond to see our patients as soon as possible after their initial call to relive pain and provide care as soon as possible. We offer a comprehensive menu of services to help you when you need it most, whether you need a tooth extraction, root canal, gum disease therapy, dental restoration, or tooth replacement. If you or a loved one is experiencing a dental emergency, don't hesitate to contact us via our website or at (765) 613-3128.