Emergency Dentistry – Marion, IN
Saving Your Teeth from Injury and Infections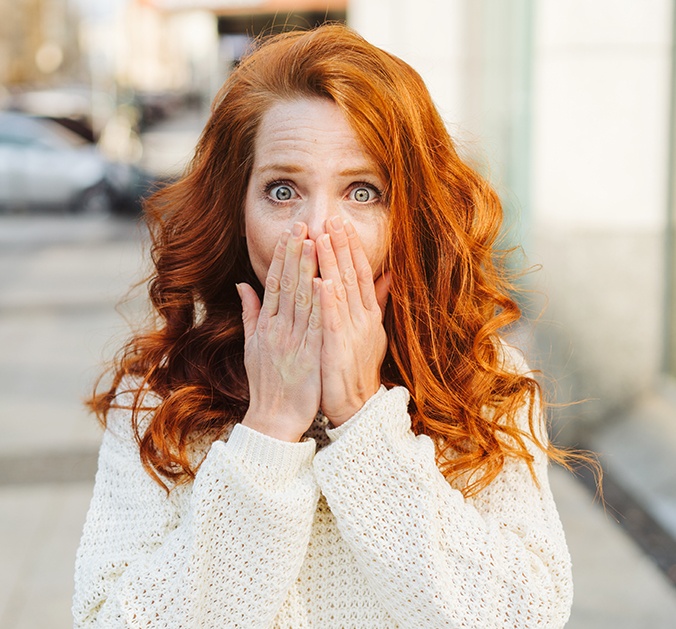 Dental emergencies can be a terrifying experience. If you or a loved one is experiencing a severe dental injury or pain, don't wait – contact Bruner Dental right away for assistance. In most cases, Dr. Bruner, Dr. Root, Dr. Sneed, and Dr. Tinsley see patients on the same day as their initial call allowing us to provide much-needed relief. We also offer guidance over the phone for how to better manage certain situations if it will take time for you to reach us. We see a wide variety of dental emergencies.
If you're suffering from heavy oral bleeding or a possibly broken jaw, don't wait – go straight to your nearest emergency room for assistance. If you have fractured or lost teeth as a result of the accident, our team can provide you with reconstructive solutions. Contact our dental office today if you're in need of emergency dentistry in Marion, IN! We also see patients from Fairmount, Wabash, and beyond.
Why Choose Bruner Dental for Emergency Dentistry?
Multiple Forms of Sedation
Same-Day Appointments Available
Comprehensive Menu for Dental Care
How to Handle Common Dental Emergencies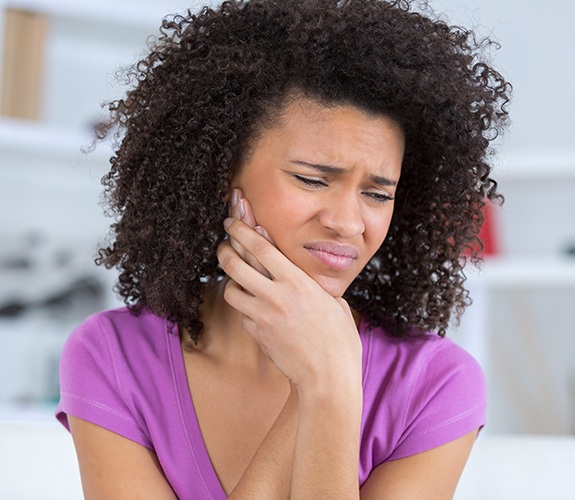 When you call our team for help during a dental emergency, we will help you to assess the situation and care for your smile until you reach our dental office. Some of the basics to keep in mind during dental emergencies include the following: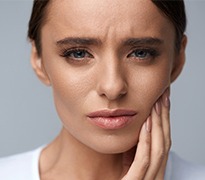 Toothaches
If your tooth is in pain when you bite down or sensitive to heat and cold, you may have a cavity, crack, or uneven bite that are impacting your dental function and causing discomfort. In some cases, a root canal is necessary to fully repair the tooth. Until you reach our dental office, you should take over the counter pain relievers as directed. You can also apply topical analgesics to number the area around a specific tooth. Take special care when eating and brushing teeth to avoid further irritating the painful tooth. If you notice swelling or inflammation, you can use ice packs to help relieve this pressure.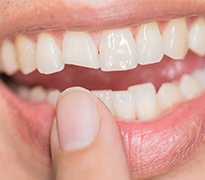 Chipped/Broken Tooth
A chipped or broken tooth will need to be treated as soon as possible. Take care to cover any sharp parts of the tooth that may damage the surrounding oral structures. You can bite down on gauze or use a small amount of orthodontic wax to cover these sharp parts. Otherwise, you can follow the above instructions for toothache to relieve discomfort until you reach our dental office.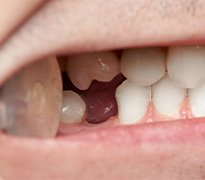 Knocked-Out Tooth
Whenever possible, you should replace a knocked-out tooth in its socket and bite down on gauze to hold the tooth in place and absorb any blood. If this is not possible, you should still place pressure on the damaged area to slow bleeding by biting down on gauze or clean cloth. Store the tooth in a container with milk or water to keep the dental structure moist and protected until you reach the dental office. If you're bleeding heavily or experiencing swelling, use an ice pack at twenty-minute intervals. Try to avoid eating or brushing teeth until after we've provided treatment, but if this isn't possible, take special care to avoid the damaged area. Take over the counter pain relievers as directed to alleviate discomfort.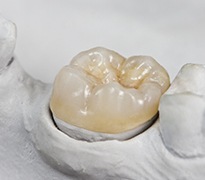 Lost Filling/Crown
A lost filling can be treated the same way you would a chipped or broken tooth. If you've lost a larger restoration, like a dental crown, do your utmost to replace the restoration over your damaged tooth. You can bite down on gauze to hold the restoration in place, or you can use a small amount of denture adhesive. Take special care when eating and brushing teeth to avoid further irritating the tooth. If you notice swelling or inflammation, you can use ice packs to help relieve this pressure.
How to Prevent Dental Emergencies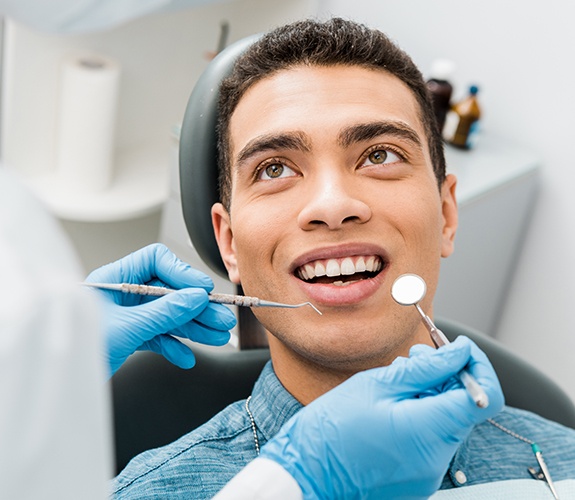 Patients of all ages should follow certain steps to help reduce their chances of experiencing a dental emergency. Don't try opening packages with your teeth. Always use the appropriate tool. Use caution when eating a particularly hard or sticky food. Always wear a mouthguard when participating in a sporting event where physical contact is possible.
The Cost of Treating Dental Emergencies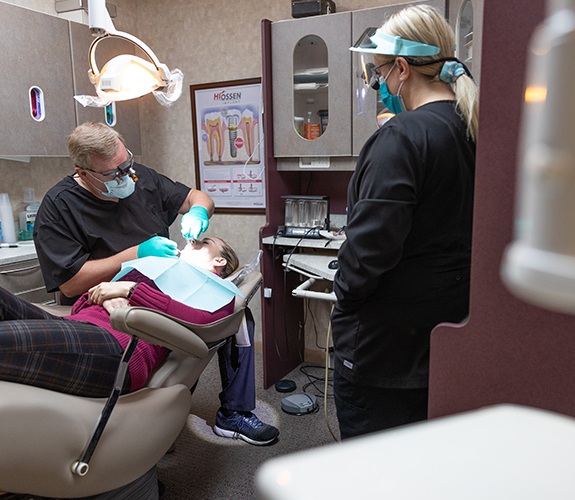 The cost of your emergency dentistry plan will depend largely on what restorative dental treatments are necessary to renew your oral health. In most cases, the cost of your emergency dental exam and treatment planning appointment will be fully or partially covered by dental insurance policies, and we'll do our utmost to maximize any available benefits for the restorative treatment plan as well. We are also happy to work with third party financiers to find low and no interest payment plans to keep the out-of-pocket costs of these emergency services within your budget.
TMJ/TMD Therapy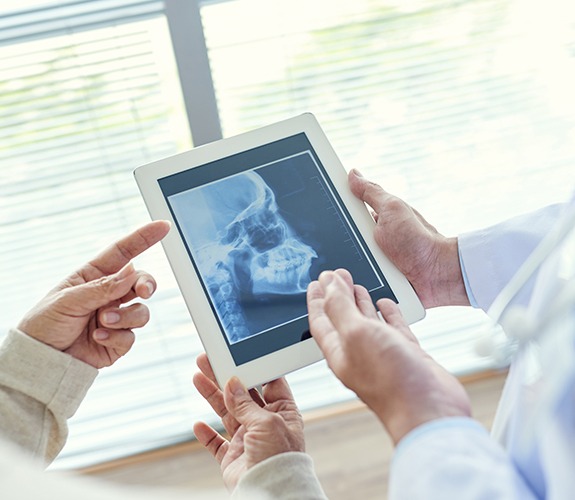 Chronic jaw pain can start as a mere annoyance and eventually turn into a serious problem that makes it extremely difficult to enjoy life. If you've noticed pain in one or both of the joints that attach your lower jaw to your skull, or if you've had difficulty chewing or opening your mouth, call us right away. We can diagnose your TMJ disorder and, if necessary, provide you with an oral splint that will relieve your pain and protect the joints from further damage.
Emergency Dentistry Frequently Asked Questions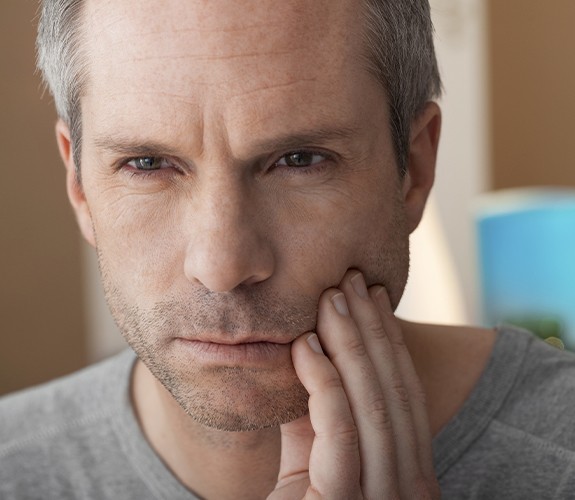 Dealing with a sudden dental problem can be confusing and anxiety-inducing, especially if you've never been in a situation like it before. Fortunately, all you need to do is call your emergency dentist in Marion and we can explain everything you need to do from there over the phone. If you have already done so and are waiting for your scheduled appointment, you can read through this list of frequently asked questions about emergency dentistry in the meantime.
What Constitutes a Dental Emergency?
From a toothache that developed as a result of poor oral hygiene over the course of several months, to a sudden injury to the mouth that broke a tooth, there are all sorts of dental emergencies out there. It can be difficult to decide which situations warrant dropping everything to contact an emergency dentist. The most common signs that you need emergency care are:
Teeth that are loose, broken, or missing entirely
Intense pain
Profuse bleeding
Even if you're unsure whether your situation counts as a dental emergency, it's always best to err on the side of caution and come see us anyway. Ignoring even a minor dental issue now could result in a more serious problem down the road.
Does My Tooth Need to Be Removed?
If a certain tooth has been giving you trouble lately, you might think that the best way to alleviate your discomfort is by removing the tooth altogether. However, we typically only extract a tooth if all other treatment options have been exhausted. This is because removing a tooth comes with its own set of oral health consequences, such as an increased risk of cavities, gum disease, and additional tooth loss. Not to mention, you also have to consider the cost of a prosthetic tooth to replace it. For this reason, we'll try to save your tooth whenever possible. If we do decide that an extraction is ultimately what's best for your oral health, we'll do our utmost to ensure the process is as smooth and stress-free as possible.
My Toothache Went Away. Do I Still Need Treatment?
Yes! At first, you might feel relief if your toothache subsides, but if your pain was due to an infection, the truth is your problem is far from over. A sudden loss of pain could mean the infection has damaged the tooth's nerve to the point where it stops sending pain signals to the brain. Ignoring the problem could cause the infection to spread. In other words, even if your toothache goes away, you should still give us a call, just to be on the safe side.
What If I Have a Dental Emergency While I'm Out of Town?
First things first, try not to panic. Find a local dentist who will treat the immediate problem and get you out of pain. That way you can still enjoy the rest of your trip without experiencing dental pain. Then, give our dental office a call and book an appointment for when you return. From there, we can determine whether any further treatment is needed.