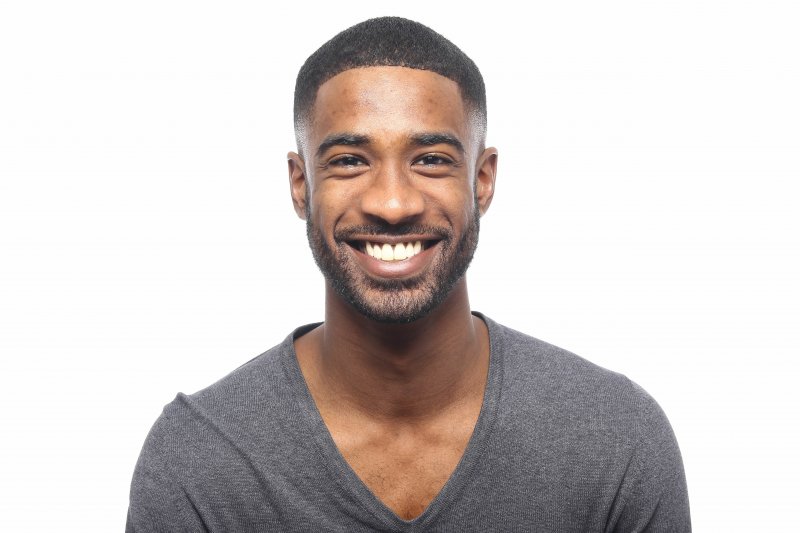 Having cosmetic issues with your pearly whites can keep you from feeling confident in your smile. Fortunately, porcelain veneers can fix all these issues and more. These thin shells are made from dental-grade porcelain and offer patients a simple solution to aesthetic dental issues. If you're considering getting them to fix problems with your smile, read on to learn about four benefits of porcelain veneers.
Benefit #1: Simple Procedure
The procedure for traditional veneers requires the removal of a thin layer of enamel so they seamlessly blend with the rest of your smile. Your dentist will then take impressions of your teeth and send them off to a dental lab so they can make your restorations. You will also be given temporary restorations to protect your teeth in the meantime. Your dentist will have you come back in to attach your permanent veneers once they receive them back from the dental lab.
For minimal-prep veneers, even less enamel is removed to fit snuggly against your teeth. In some cases, they don't have to remove any at all. This means that minimal-prep veneers are often reversible and you can go back to your original smile if you change your mind.
Benefit #2: Durable and Long-Lasting
Though the lifespan of your veneers will vary depending on how well you take care of them, traditional porcelain veneers last 15 years on average. Minimum-prep veneers, on the other hand, last around five to seven years. To make them last as long as possible, brush once in the morning and once at night for two minutes with a soft-bristled toothbrush and fluoride toothpaste. You should also floss at least once daily, preferably after your last meal, to remove the plaque and food particles that your toothbrush can't reach.
Benefit #3: Fix Minor Cosmetic Issues
Veneers cover the entire front surface of the teeth, so there are several smile issues that they can fix. Some of the most common aesthetic problems that a dentist can correct by placing porcelain veneers include:
Gaps between teeth
Alignment issues
Misshapen teeth
Discoloration
Cracks
Chips
Benefit #4: Protecting Damaged Teeth
Several things can cause your enamel to thin out over time. Consuming too many sweet or acidic foods and drinks is a well-known cause. Bruxism, a condition characterized by jaw clenching and teeth grinding, can also wear your enamel down. Since porcelain veneers cover up the front surface of the teeth, this can help protect the remaining enamel and prevent overly hot or cold, sweet, and acidic foods and beverages from causing sensitivity.
Veneers offer tons of benefits that make them a great investment in your oral health and your self-confidence. Contact your dentist to set up a consultation so you can be on your way to a smile that you can't wait to show off!
About the Practice
If you have cosmetic problems with your smile, Bruner Dental offers veneers that can help you feel more confident in your pearly whites. Traditional porcelain veneers require the removal of a small amount of enamel to adhere and blend with your smile. Additionally, they offer minimal-prep veneers that require little to no enamel removal and are reversible in some cases. Regardless of which option you pick, you'll be sporting a more beautiful smile in no time! To make an appointment with Bruner Dental or for more information on porcelain veneers, visit their website or call their office at (765) 613-3128.