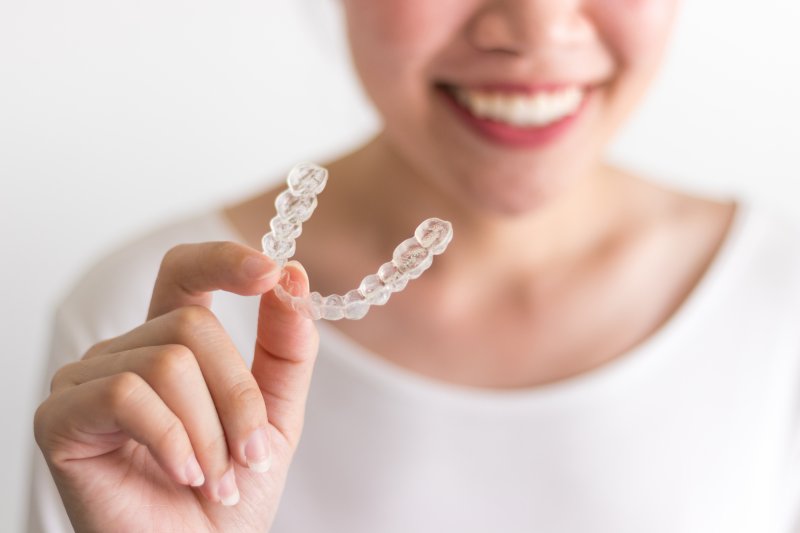 A misaligned or gapped smile can cause you to feel self-conscious in social situations and struggle to properly clean your pearly whites. Fortunately, clear aligners offer a great way to correct these issues and start loving your smile. There are quite a few adjustments you'll need to make when you start wearing them, so read on to learn five tips on how to prepare for Invisalign treatment.
Tip #1: Prepare to Make Payments
Though Invisalign treatment costs vary from person to person, you should expect to pay at least a few thousand dollars. If you have dental insurance, make sure to check how much of the total cost they will cover. If you don't have insurance, many dentists offer financing options so that you can receive the treatment you need without having to pay for it all at once.
Tip #2: Brush After Every Meal
For most people, brushing twice per day for two minutes and flossing before they go to bed is sufficient to keep their smiles healthy. For those undergoing Invisalign treatment, you'll need to get used to flossing after every meal. This will keep food from getting trapped behind your aligners, which raises your chances of developing cavities. Cleaning your smile after meals will also help prevent aligner staining.
Tip #3: Get a Dental Kit Ready
Though life can get pretty hectic at times, this isn't a good excuse to stop cleaning your teeth after meals. Create a dental travel kit so you can remove food debris from your smile wherever you go. It should contain travel-sized toothpaste, dental floss, mouthwash, and a toothbrush.
Tip #4: Prepare Your Supplies
A dental kit is a great way to ensure that you can maintain a clean smile and stain-free aligners no matter where the day takes you, but it isn't the only thing you'll need to prepare. You may want to consider purchasing an aligner removal tool so you can easily take your trays off if you're having trouble doing so or aren't able to clean your hands. Pain medicine will also be beneficial during the first few hours of discomfort when you switch to a new set of aligners.
Tip #5: Cut Back on Snacks
Invisalign trays need to be worn for at least 20-22 hours each day to be as effective as intended. This means that you won't be able to pop your trays out whenever you want. To get used to this, start scheduling meals to ensure that you have enough time to clean your teeth and put your aligners back on afterward.
As you can see, several adjustments will need to be made when you start wearing clear aligners. With these tips on how to prepare for Invisalign, you will soon be sporting a gorgeous, uniform, and healthy grin you love!
About the Author
Bruner Dental takes pride in administering the exceptional oral health care that patients need to maintain gorgeous grins. If your pearly whites are crooked, gapped, or misaligned, they offer Invisalign clear aligners to gradually give you a smile that you're proud to show off. They can also give you tips on how to adjust to treatment and ensure that you stay on track. Do you want to set up an appointment with Bruner Dental or are you interested in learning more about Invisalign? If so, visit their website or call (765) 613-3128 to get started.