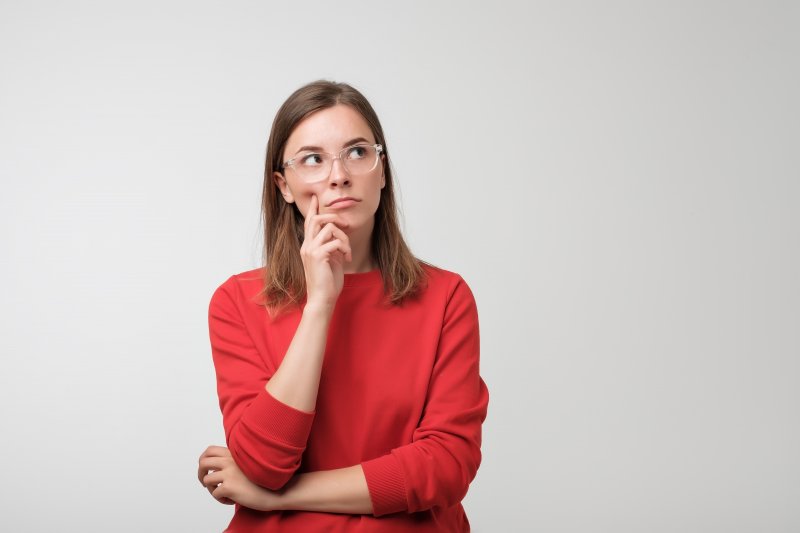 Do you have one or more severely decayed or damaged teeth? In some cases, the best solution will be to extract them entirely. But how quickly can you restore the gap in your smile after your procedure? After all, it's in your best interest to regain a strong and full bite as soon as possible. Keep reading to learn when you can get dental implants after tooth extraction!
When Can I Get Dental Implants After Tooth Extraction?
Once you've removed a tooth that was beyond repair, you may be eligible to receive a dental implant to replace it. However, the turnaround time can be different for each patient for a variety of reasons. To help make sense of your options, here are the three main categories of placement you'll need to consider:
Immediate implant placement – If you have sufficient jawbone density and great oral health, your dentist may be able to place a titanium post right after removing a tooth. Afterward, you'll need to allow osseointegration to occur, which can usually take about three to six months to complete. Once the implant is fused to your bone, your dentist can attach a dental crown to rebuild your tooth.
Early implant placement – Also known as "immediate-delayed implant placement," this can be performed two to three months following your extraction. Your gums or connective tissues may need to recover before starting a dental implant process. After you've healed sufficiently, your dentist can then embed the titanium post to your jawbone, wait for osseointegration, and then provide your restoration to the top.
Delayed implant placement – If you're experiencing complications like bone loss or infection, you may have to wait to get these treated before getting your dental implants. A bone graft can promote a healthy and sufficient jawbone, which can add three to six months to your treatment timeframe. Once you finish recovering from preliminary procedures, your dentist can work on placing your dental implants.
Why It's Essential to Rebuild the Empty Space
Whenever you have missing teeth, you'll end up with a lack of stimulation in your jawbone. Without sufficient blood flow, your bone tissue can begin to gradually deteriorate, changing your facial shape and increasing the risk of further tooth loss. That's why you must replace the gap with a restoration, such as a dental implant. Not only will this option restore your full bite for eating comfortably, but you'll also preserve your jawbone and preserve a more youthful facial structure in the long run.
Although it can be difficult to wait patiently to renew your smile, it's best to take the necessary steps to first get you back on track with good oral health. This way you can make the most of your new pearly whites for as long as possible!
About the Author
Dr. Christine Root earned her dental doctorate from the Indiana University School of Dentistry and has delivered outstanding care for well over three decades. She's also a member of several groups like the American Dental Association and the International Congress of Implantologists. She offers a wide range of high-quality and comprehensive services, including tooth extractions and dental implants. If you'd like to schedule a consultation, visit her website or call her at 765-613-3128.